The Dolphins are looking awfully smart right now which usually comes with the territory when you get off to a 3-0 start.
Smart because they have made a series of moves that have worked out well. Smart because they recognized what this lineup needed early on, and that included some shifting of positions and changing of roles. Smart because they were able to identify what and who fits best in some of the most critical areas.
Some of the moves were subtle, like switching **Jakeem Grant** from a slot receiver to an outside receiver, the seeds planted a season ago, or deciding to go with a nine player rotation on the defensive line instead of focusing on four starters and a group of back-ups.
Sometimes they generated headlines like moving **Bobby McCain** from nickel back to cornerback, thus also creating more playing time for No. 1 pick **Minkah Fitzpatrick** as the nickel back.
Sometimes it was about choosing talent and potential over experience, like the decision early in training camp to start rookie linebacker **Jerome Baker**.
Or sometimes it was simply about recognizing what they had, like at running back where it became **Kenyan Drake** OR **Frank Gore** instead of primarily featuring just one player.
Individually, each of those decisions was important. Collectively though they have helped define this team and certainly helped pave the way for these three straight victories.
Adam Gase and his staff deserve credit for being bold in their thinking and spot on in their evaluations. There is always risk when you take chances, but there is also the potential for reward and that's what the Dolphins are seeing now.
Let's take a closer look at four of these moves and how they have played out.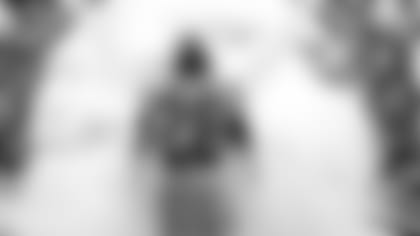 1. McCain to the outside, Minkah to the inside: This was a move out of necessity. None of the younger cornerbacks separated themselves from the others in training camp. It was obvious there was a void. As good as McCain was in the slot, and he could be special at times, it became clear he was also the second best cornerback on the team behind only **Xavien Howard**. The switch took place midway through training camp. Bobby McCain has been there ever since, clearly embracing this opportunity.
"I just play football," McCain says. "Doesn't matter where. But I understand why they did it. It was an opportunity for this defense to get better and a chance to get Minkah on the field."
And, just as McCain has excelled in his new role, Minkah Fitzpatrick has done likewise as the nickel back. He played in the first two games there before moving to safety against the Raiders to replace the injured **Reshad Jones**. He'll move back to the nickel as soon as Jones returns, hopefully this Sunday.
"You put me anywhere and I'll make it work," Fitzpatrick said. "But I do really enjoy playing the slot. It gets me closer to the line of scrimmage where I can make plays."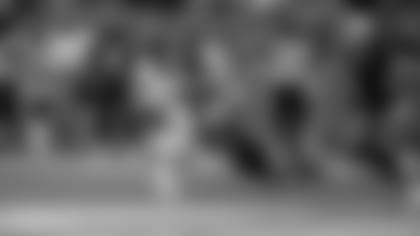 2. Jakeem Grant moving from slot receiver to the outside: Grant candidly admits that before the Dolphins moved him to the outside, he had never played there before in his football life. "Not one play," he says. Got a feeling, though, he's found a new home. The idea first came last season from then offensive coordinator Clyde Christensen who envisioned how much more effective Grant could be in open space.
"That's where I can do the most damage," he said.
While we had seen indications of real progress in the first two games, Grant took things to another level against the Raiders, catching a pair of touchdown passes including the game-winner from **Albert Wilson**. The intriguing part is what's next. We've only seen a small sample size of how Grant can create mismatches for this offense. "The best," Grant says, "is yet to come."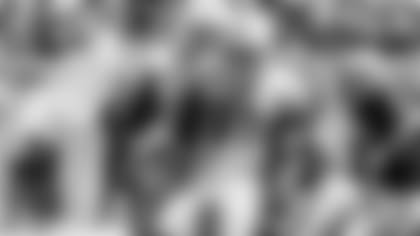 3. Rotating nine defensive linemen: This is the way first-year defensive line coach Kris Kocurek likes to do it. Keep everyone fresh. Limit the number of plays. Get to the fourth quarter with plenty of fuel still left. Without this philosophy, we may never have seen the vast improvement of someone like second year player **Vincent Taylor**.
That depth will be tested this week with William Hayes now out for the season and **Andre Branch** nursing a knee injury. But you can make the case that the Dolphins are much better equipped to handle this adversity with so many players already with significant game experience this season. This line has already shown it is better than a year ago when they had Ndamukong Suh playing most of the downs. The rotation system employed by Kocurek has plenty to do with it.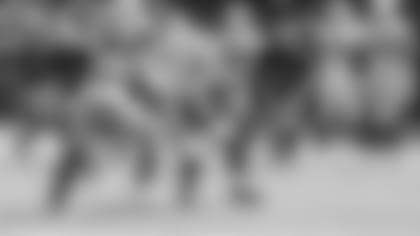 4. Kenyan Drake OR Frank Gore: That's how the depth chart has read since late in training camp. The idea is to get them equal touches, though his presence in the passing game figures to favor more plays called for Drake. Regardless, the reasoning is clear. You've got two running backs with different skill sets and at different points in their careers. They are both talented. They are each deserving.
So why choose. Go with the hot hand. It worked well in the first two games, victories over the Titans and Jets. But neither produced very much against the Raiders. That won't change the thinking this week in New England. Drake or Gore. Gore or Drake. Doesn't matter. Both will remain an integral part of this offense.
Smart moves. Important moves. It'll be interesting to see what this coaching staff comes up with next.