What we saw happen on the final play of the Dolphins-Patriots game Sunday was nothing short of incredible.
But how did it happen? How did the Dolphins manage to score a game-winning touchdown after having the ball at their own 31-yard line with seven seconds remaining?
Just about everyone has seen the play by now, but we've dissected it through some film study and came up with some interesting details that maybe weren't so obvious at the time.
After calling for "Boise," a hook-and-lateral play that helped Boise State score a long touchdown on a desperation fourth-and-18 in the 2007 Fiesta Bowl against Oklahoma, the Dolphins lined up in shotgun formation with three receivers to the right and one (DeVante Parker) to the left.
New England lined up with four players at the line of scrimmage—three defensive linemen and linebacker Kyle Van Noy, who later would play an important role on the play.
The decision to rush four players and drop seven instead of a three-eight scenario was questioned by some New England writers, but the real second guessing came because perennial Pro Bowl tight end Rob Gronkowski was put on the field instead of starting safety Devin McCourty.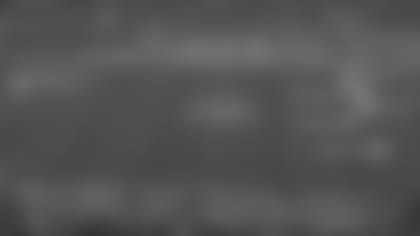 At the snap, Gronkowski was lined up at the New England 17-yard line, his role simply to knock down or catch a potential Hail Mary attempt. Tannehill has a strong arm, but 69 yards is an awfully long throw, so the odds of the Dolphins attempting to score that way seemed pretty low.
"Came out, got exactly the look we were looking for, like, 'Hey, this is a perfect look,'" Tannehill said. "As soon as we lined up, we knew we had it. Not really surprised with how things turned out. Guys did their job and we got in the end zone."
If you noticed on the replay how open a window Tannehill had to complete the first step of the process (throwing the ball to Stills), that was in part due to the rush of left defensive end Trey Flowers. He immediately moved to his right at the snap, creating a nice lane for Tannehill.
Left tackle **Laremy Tunsil** handled right defensive end Adrian Clayborn, pushing him beyond Tannehill in the offensive backfield. Van Noy didn't move forward at the snap, looking more like he was delaying a blitz, but never got close to Tannehill.
Center **Travis Swanson** and right guard **Jesse Davis** handled Adam Butler with a double team, and left guard **Ted Larsen** was left with nobody to block. That allowed him to get a head start downfield, which also became a factor later in the play.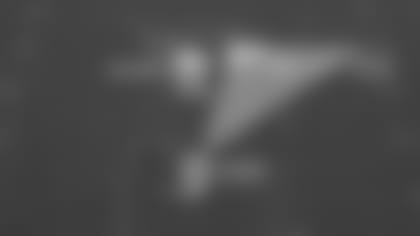 "Protection was good because usually you have something happen where you have to move up in the protection," Head Coach Adam Gase said. "I thought those guys did a good job. Ryan threw it at the right time."
The Patriots understandably were loose in their coverage in the secondary, so it was easy for Stills to get open after cutting toward the middle of the field around the 45-yard line inside of Amendola, who just continued running straight up the field.
As Stills caught the ball, Parker was making his way across the field while Drake was jogging upfield after first delaying his release out of the backfield.
This is where another key moment of the play came because the play called for Stills to immediately lateral to Parker, but cornerback Jonathan Jones was in the way after missing a tackle from behind.
Even in the heat of the moment, Stills realized he needed to hang on to the ball for a second, at which point Drake stopped his upfield jog to stay behind the ball and keep himself in position to take a lateral.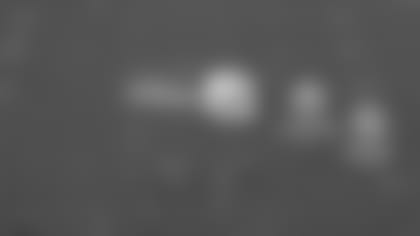 "They played it well," Stills said. "I'm supposed to catch it and kind of pitch it right away. I kind of caught it and turned inside and then found DeVante late. And that made everything else happen."
"Kenny did a good job of not throwing it," Gase said. "He didn't do what happens a lot of times where you catch it and you toss it and it doesn't matter if there's a guy there. Him kind of noticing that guy there and then waited and pitched it to DeVante (was big)."
Parker continued his diagonal movement toward the right sideline after taking the pitch, but quickly gave the ball to Drake at the 48-yard line.
Parker is right around midfield as he makes the pitch, with safety Patrick Chung giving chase. Drake catches the ball near the right sideline with Van Noy trailing him. At this time, Larsen is at the Dolphins 48, while Stills and Jones are still on the ground around the 45.
All the linemen are moving downfield by this time, though Larsen is way ahead of the pack.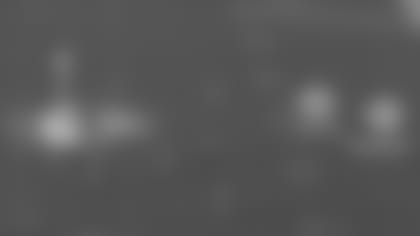 "DeVante was probably right with what he did to get it to Kenyan," Gase said. "At the time, I thought he could have kept running and wait to pitch it to him because that's really what you're trying to do is get him to go as long as possible until he has to pitch it. But that's probably not a bad idea to give it to the guy that has probably better vision and he's kind of been in that situation as a kickoff returner and a running back."
This is where the play almost ended before it had a chance to reach its epic conclusion.
Van Noy dove at Drake from behind near the sideline and made contact with his left leg, enough to twist his body but not enough to bring him down. Drake continued running upfield and accelerated enough to keep defensive back J.C. Jackson from catching him from behind. Van Noy fell right along the sideline.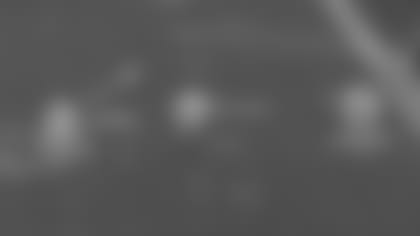 At this time, Chung had run downfield and placed himself in front of Drake along the right sideline, so Drake veered left just inside the 40 in the direction of Amendola at the number and Larsen behind him outside the hash.
Drake ran inside the number at the 40, circling around Amendola and Larsen, who eliminated Chung's pursuit with a block.
That block made Larsen a locker room hero, as loud chants of "Ted! Ted! Ted!" rang out when reporters began doing postgame interviews.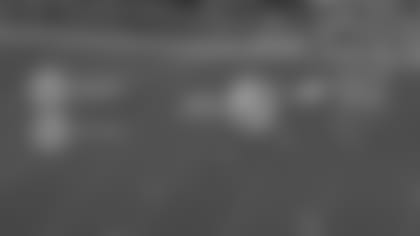 "That was a bit much," Larsen said with a smile, "but that's just kind of how we are as an O-line, chirping each other. … It looked like we had a little action and you just try to get down there. I was looking forward to making a block. I ended up making a block and it worked. He had a great run."
Flowers and cornerback Stephon Gilmore were close by, but Gilmore didn't react quickly enough and Flowers took a step in the wrong direction, and Drake left them behind.
By the time Drake circled back outside to the right, the only two New England players in his way were Gronkowski and safety Duron Harmon. Harmon started too far off the sideline to have a shot at Drake, and Gronkowski missed whatever chance he had to make a game-saving play with a quick stumble around the 10-yard line.
"I just saw it was 'Gronk' in front of me and I was just like, 'Look, I've got somewhere to be,' " Drake said. "So I had to get in the end zone."
"Drake runs a 4.3 and 'Gronk' probably runs like a 4.6 or 4.7," Tannehill said, "so feel good about that matchup."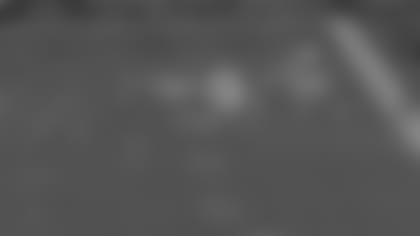 Indeed, Gronkowski couldn't handle Drake's speed as he looped around the right sideline. Gronk dove at his legs from an angle at Drake was reaching the goal line but succeeded only at knocking down his teammate Jackson, who was closing on Drake from behind but not quickly enough.
After Drake heaved the ball into the stands, Parker was the first one to go celebrate with him, soon to be followed by Swanson and Larsen, who first took off his helmet in the end zone. Then came the rest of the players who were part of his memorable play, except for Tannehill, who collapsed on the field in a mixture of emotion and exhaustion.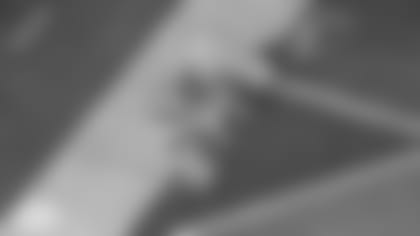 It was time for the party to begin.