I am not going to predict instant success for Brian Flores, nor am I going to tell you that he won't make mistakes as a first-year head coach in the NFL. That would be ill advised and far too premature.
But after watching Flores since his hiring in early February, after listening to his words, evaluating his actions, seeing the changes he has made in the football culture of this organization and observing him over the first few days of training camp, it is already evident to me that he is the right man for this job and this team.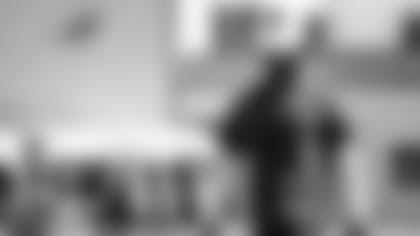 Right because he understands and embraces the big picture. He isn't obsessed with winning now and short-term fixes. He shares a long-term vision with General Manager Chris Grier about building a young core, about spending money prudently and about putting together a product that is designed to sustain.
Right because he genuinely cares about his players as people. It isn't just how many times he visited **Kendrick Norton** in the hospital after a car accident led to the amputation of his left arm, and the end of his football career, but that's impressive by itself. It's that he treats each player the same way, that their concerns are his concerns, that their goals are his goals. You hear this from a lot of coaches. But you see it from far fewer.
Right because he has seen the roadmap to success, having lived it in his 15 seasons as an assistant with the Patriots. He knows the price that must be paid and the effort that must be put forth. Just over six months ago he was calling signals for a New England defense that shut down a potent Rams offense in the Super Bowl. He was aggressive. He was creative. He was precise. All of these qualities translate well into being a head coach. And so do all those Super Bowl rings.
Right because he has spent a lifetime proving he is ready for this moment, first as a youth refusing to succumb to the trappings of one of New York's toughest neighborhoods and then as he got older willing to take on any challenge, even the lowliest tasks, in his desire to build a coaching career. There is a reason Flores takes time each day to say hello to just about everyone in the training facility. Because once-upon-a-time their job may have been his.
Having said all of this, I fully understand that this is a bottom line business and the bottom line for Brian Flores will be his won-loss record. Not for one season or two seasons, but over a lengthy period of time because the one thing this franchise has lacked over the past few decades is sustainability. An occasional 10-6 is nice. But not followed by a 7-9 or a 6-10.
This is why the decision was made this past offseason to do a reboot of sorts, cutting salaries and changing priorities, all designed to build something that has a shelf life of more than just one season. Flores had all the credentials to lead that transition, his 5-year contract a clear indicator of the belief Owner Steve Ross has in him.
And now he is in his first training camp as a head coach, quietly watching it all unfold around him, eyes so focused, everything so carefully organized, both his players and coaches fully understanding what is expected of them every day, every practice.
Flores stood before the media last Thursday morning before the first practice and spoke about his players, his mindset and his vision for this training camp. But he never looks too far ahead. For Brian Flores, it's always about this day and this moment. Seize it, prove something, get better and only then move on. And, of course, come early and stay late.
"You're going to get the same guy every day," said quarterback **Josh Rosen** of Flores. "He's reliable. He's got high expectations. I think it's our job as players to try and fulfill those every day."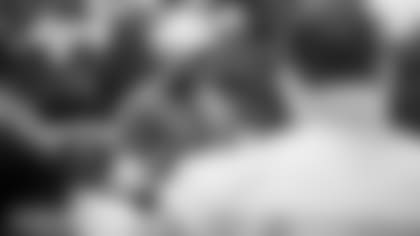 Watch Flores on the practice field, how he seems to see everything, how he goes from one unit to another, how there appears to be a purpose in every step he takes.
"If I see something I don't like, I'm walking over there," he says. "If I see something I feel we need to do a little better, I'm walking over there. If someone needs a good yelling-at, then I'll go where that needs to be as well. If someone needs a pat on the back, I'll do that as well. You won't see too many of those. But that's my plan for practice."
You get the idea from Flores that he has a plan for just about everything and a deep inner confidence that no obstacle is too imposing and no player, at least right now, is out of the mix to make this team.
No doubt he will be tested early and often in his first season. How will he handle adversity? Late-game decisions? How will he respond to controversy? What decisions will help define him? Will he be bold in his calls or will he be more cautious at first? Will he keep this locker room believing even when the days are dark and the challenges are especially imposing?
These are the types of things we have yet to find out, the types of things that will have so much to do with how Flores is viewed in the short term and how successful he can become in the long term.
Training camp is undoubtedly his element. Teaching. Evaluating. Improving. Looking deep into the eyes of his players, trying to peek into their hearts as well. This is what he covets. This is how he can gauge who fits and who doesn't.
Only time and patience will allow us to know what the future holds for Flores. But at this precise moment, with training camp in full throttle, with a roster to build and important decisions to be made, he sure seems to be exactly what this franchise needs.