It is now less than two weeks from the draft so as you can imagine it is a busy and intense time for this coaching staff and personnel department. Lists are being finalized. Players are being interviewed. Conclusions are being formed. No, the Dolphins aren't on the clock just yet, but you can certainly hear it ticking. And it's getting louder by the day.
Before it gets too loud, before we focus all of our thoughts on that immensely important three days of potential team-altering decisions, a dose of insight seems in order on some of the things that have transpired since we last spoke.
How moving was it, hearing Head Coach Brian Flores disclose last weekend at the Dolphins Cancer Challenge that his mother, Maria, had passed away from cancer about a month before? You just don't see many coaches open up that way when you know the emotions are still very raw. But the more I listen to Flores, the more I hear his words and observe his actions, the more impressed I have become. He is a sincere, caring and highly motivated man with deep leadership roots, a man who even with limited interaction has already impressed many of the returning players. I get it that it's very early. I understand that Flores will ultimately be judged by wins and losses. But if first impressions mean something, and they usually do, how can you not be encouraged with what we have already seen?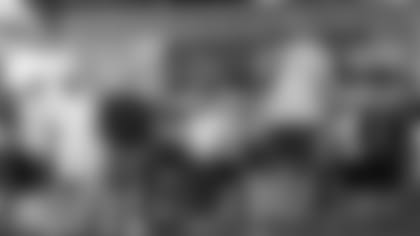 Just listen to running back **Kenyan Drake**, talking about Flores: "He just kind of has this air about him," Drake said, "where people are already ready to run through a wall for him." Inspiring words, and Flores hasn't even led his first practice yet.
The Dolphins announced the signing of seven former Alliance of American Football players on Tuesday and while it's far too early to draw any conclusions, what is evident is that General Manager Chris Grier and his staff are willing to explore every avenue possible to unearth potential contributors to this roster. You just don't know when you're going to strike gold. Maybe find a **Jesse Davis**. Or a Cam Wake. But unless you keep digging, you've got no chance at all.
Further evidence came in two other signings announced earlier this week: former Browns receiver **Ricardo Louis**, a hometown kid from Miami Beach High School, and defensive tackle **Durval Queiroz Neto**, an intriguing prospect brought in from Brazil through the league's International Pathway Program.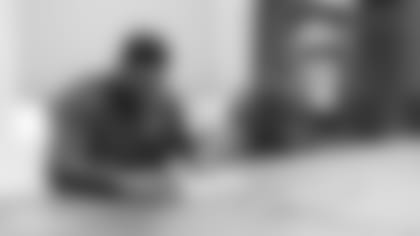 I would also expect the Dolphins to continue this aggressive approach after the draft by signing a large number of undrafted rookies and, for that matter, all through the spring and summer as players become available. Build depth. Search under the radar. Be aggressive. All around the league there are stories of players who overcame marginal pedigrees to produce on this level. Some even produced at an All-Pro level. So don't slough off those seven AAF signings, or some of the others, as unrealistic long shots. After all, you never know when that proverbial light is going to come on.
**The preseason opponents were released this week** and while it's no surprise the Dolphins are playing four teams from this region of the country – the Bucs and Saints on the road and the Falcons and Jaguars and at home – it was nice to see they got a national home game on Fox against the Jaguars on Thursday, Aug. 22. This will be the third preseason game and usually the most telling with veterans seeing their most extended action of the summer.
Meanwhile, the NFL regular season schedule is expected to be announced before the end of the month and possibly as early as next week. We already know the opponents; we just don't know the dates. And only then can we better frame the level of difficulty of this schedule.
Something to ponder. Here's five young players, among many, I expect to see vastly improved this season: running back **Kalen Ballage**, wide receiver **Isaiah Ford**, tight end **Mike Gesicki**, defensive tackle **Vincent Taylor** and linebacker **Jerome Baker**.
And finally, as for the draft, I'd like to be able to gaze into my crystal ball and end all suspense about what the Dolphins will do with the 13th overall pick. But there are so many variables involved and when you are rebuilding a roster as the Dolphins are, it's imperative to remain open to all possibilities. My personal thought: At this point, I wouldn't at all be surprised if the Dolphins traded that 13th pick for more picks, possible a later first round pick and maybe another second or third round pick as well. They could even do that again a second time to add even more picks. With so many needs, the two catchwords for this draft could very well be: Bold and creative. And from this vantage point, I like the sound of both.