The Dolphins have their starting quarterback for the regular season opener.
Minutes after his team closed out their preseason schedule with a 16-13 victory against the New Orleans Saints at the Mercedes-Benz Superdome on Thursday, Head Coach Brian Flores announced that veteran Ryan Fitzpatrick would start at quarterback against the Baltimore Ravens on Sept. 8 at Hard Rock Stadium.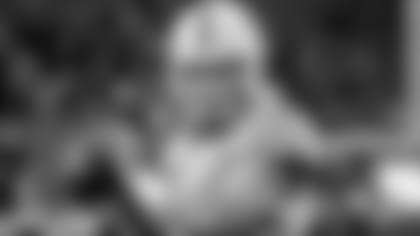 "I told both quarterbacks," Flores said during his postgame press conference. "I feel it's the best thing for the team, puts us in the best position to win. That's how we'll go moving forward.
"After a thorough evaluation of OTAs, training camp, games, practice, we felt like that was the best move for this team going into the season. Ryan has done a really good job from a leadership standpoint, from an execution standpoint and we feel like that's the best thing for this team."
Fitzpatrick joined the Dolphins as an unrestricted free agent in March after spending two seasons with the Tampa Bay Buccaneers.
He won a training camp battle with Josh Rosen, who was acquired on the second night of the 2019 NFL draft in a trade with the Arizona Cardinals.
"I'm excited to get out there and lead this team and do the best I can out there," Fitzpatrick said. "It's a situation I've been in for multiple franchises and I'll lean on my experience a little bit and try to get the guys out there, everybody on the same page and communication and a lot of excitement."
Fitzpatrick has started 126 regular season games during his 14-year NFL career, including eight last season.
Fitzpatrick started the first and third preseason games, while Rosen started the second preseason outing against the Tampa Bay Buccaneers.Jake Rudock was the only quarterback to see action against the Saints.
In the preseason, Fitzpatrick completed 17 of 32 passes for 166 yards with one touchdown, no interceptions and a passer rating of 78.4.
Fitzpatrick will become the 15th different quarterback to start an opener for the Dolphins, following Dick Wood, John Stofa, Bob Griese, Don Strock, David Woodley, Dan Marino, Jay Fiedler, Gus Frerotte, Daunte Culpepper, Trent Green, Chad Pennington, Chad Henne, Ryan Tannehill and Jay Cutler.