**Christian Wilkins**' first visit to South Florida as a member of the Miami Dolphins has ended, though he'll be back next week for the rookie minicamp.
It was an enjoyable trip for Wilkins, one that he extended by visiting family in Naples.
"I actually stayed a couple of extra days and got to get a little bit of vibe of the place and just enjoying some of the warm weather," Wilkins said during a **phone interview with The Audible**. "I actually went to Naples. My family has a spot in there. I just went there for a couple of days and got to enjoy it a little bit, just get a little vibe of South Florida.
"What I wasn't prepared for is how hot cars get every time you open the door to get into a car. So I'm just going to be ready for that and be mentally prepared for that. But I just loved your vibe just being there. It just seems like such a happy place."
It's a good fit for Wilkins because if one has become clear about him in these early days of his Dolphins career is that he's got an easy smile.
On this Audible interview, as he was greeted with a "Welcome to Miami," he couldn't help but quip: "I hear it's Bienvenidos a Miami," he said. "I gotta get with the culture."
During the course of his interview, though, Wilkins made it clear he's all business when it comes down to working on his craft.
Wilkins has rare athleticism for someone who stands 6-3, 315 pounds, but he didn't become the 13th overall selection in the 2019 NFL draft on talent alone. There's been a lot of work involved, and it's work that will continue.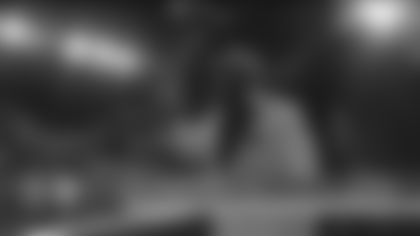 "My mindset is, why do something if you're not going to beat guys who are the best at it and why not give something you're all in, 100 percent?" he said. "My thing is I really just love the game of football so much. It's really such a special game, so I try to make sure I give my all to the game because that's what it deserves. And it being so special and being able to do so much for me, giving me the opportunity to go to a great university, get an education, meet great people and get to play this game at the highest level. That's what the game of football has done for me.
"So I always just try to respect it, honor it and do everything I can to make sure I'm putting my all into the game and being essentially an ambassador for the game because it's going to be played so much longer after me. I want to make an impact in the game of football and play it the right way. That's kind of just my mind-set on how I approach each and every day."
Wilkins said it wasn't just the weather that made the Dolphins an ideal team for him in the draft, but also the feeling he got after his combine interview in Indianapolis.
The defensive lineman already knew new Dolphins defensive line coach Marion Hobby from his time as defensive coordinator and D-line coach at Clemson, but he said he also got good vibes from everybody he met.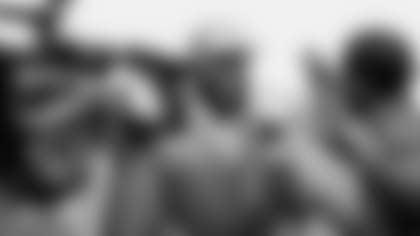 "I just left the room after my interview feeling like they were really impressed and they really liked me, and I really liked them," Wilkins said. "Just like the whole coaching staff and I just liked everybody else in the room that I met with. I just felt really good leaving that meeting. You just know when there's good culture and there's good people around and a good organization when you leave the room. During those interviews, they get a sense of you, but you also get a sense of them too. So I just definitely felt that and I was just like, man, OK, ending up in Miami would definitely be a great situation for me.
"Luckily on draft night, it happened. And I know the people around me are excited too because they get to come to games in warm weather and everything like that. They'd been a little upset had I ended up in a cold-weather place. It's beach season all year-round in Miami. My body is going to be in top shape and I'll be running around with my shirt off all the time once I get those beach abs."
One person with whom Wilkins is particularly excited to work is Head Coach Brian Flores.
"Me and Coach Flores are definitely going to be great together because I just feel like he's a no-nonsense kind of guy and he's about his business, but I just got the vibe too that he also cares for and loves his players as well," Wilkins said. "You just kind of get the sense for good people and I feel like he's a good person and he's going to want the best for his players and there's going to be a high demand. It's not going to be a person who asks you to do anything that you're not capable of. I definitely just got that vibe and we're definitely going to hit it off because that's how I am too.
"I love to joke around, I like to have a good time, but when it comes to my football, I'm as serious about it as can be. So you can't make any mistake there. So I definitely feel like we're going to hit it off and see eye to eye and just from the vibe I get, I feel like I'm going to have no problem buying into him and his beliefs. So I'm just really looking forward to everything that's coming my way being a Dolphin."