The Dolphins will honor the memory of the late Nick Buoniconti during the 2019 season with a special decal on their helmets.
The decal will feature the initials "NAB" and be worn for the first time in the regular season opener against the Baltimore Ravens at Hard Rock Stadium on Sept. 8.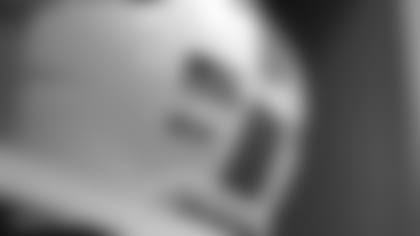 Buoniconti is the first Dolphins Hall of Famer who has passed and this the first time that the Dolphins have honored the passing of an alumnus with a helmet sticker. 
The team had previous worn helmet stickers with their uniform numbers to honor the memories of active Dolphins players who had passed away, including running back David Overstreet (1984) and linebacker Larry Gordon (1983).
The Dolphins wore a black armband on their jerseys with the initials "JR" in 1990 to honor the passing of team founder Joe Robbie.
Two night before the decal is unveiled, Buoniconti's family is inviting the public to join in a celebration of "the many lives of Nicholas A. Buoniconti," a fitting acknowledgement to the many areas where Buoniconti succeeded.
The event will take place Friday, Sept. 6 from 5 to 8 p.m. at The Miami Project to Cure Paralysis at the Lois Pope LIFE Center in Miami. Those interested in attending are asked to RSVP by Friday, Aug. 30 to Teri Bendell via phone (786-256-9861) or email (tbendell@miami.edu).
Buoniconti, the leader of the No-Name Defense that helped the Dolphins win Super Bowl titles in 1972 and 1973, was inducted into the Hall of Fame in 2001. He earned three Pro Bowl invitations in seven seasons with the Dolphins.