It was a move (the Dolphins getting Rosen for a 2019 second-round pick and a 2020 fifth-round selection) generally applauded on a national level based on the Twitterverse and online columns.
Gregg Rosenthal of NFL.com, in fact, called the Dolphins the biggest winners of the night because of the trade.
"Any team without a locked-in franchise quarterback should attempt to take a swing on one every season until a keeper is found," Rosenthal wrote. "That's why I can't blame the Cardinals for replacing Rosen one year after they drafted him 10th overall, and it's also why he's such an incredibly low-risk, high-reward pickup for the Dolphins, who traded for Rosen on Friday, sending a second-round pick this year and a fifth-rounder in 2020 to Arizona.
"The Dolphins could not have managed value in this draft any better. Instead of taking Ohio State quarterback Dwayne Haskins in Round 1, the Dolphins drafted Clemson defensive tackle Christian Wilkins No. 13 overall, picked up a 2020 second-round pick from the Saints to trade down from No. 48 to No. 62 and grabbed the next three years on Rosen's contract, with his fifth-year option tacked on.
"Rosen was widely regarded as the best pure passer in last year's draft for a reason. Anyone who took the time to actually watch Rosen's snaps last season — not just his meltdown on "Thursday Night Football" against the Broncos — saw enough of his uncanny anticipation and touch to believe far better days possibly remain ahead."
Here were some other samplings of trade analysis:
"Miami and Rosen emerge from the second night of the draft as the winners in this situation. Yes, Arizona receives resolution to a sticky situation, but team officials badly hoped to receive something closer to their original investment for the No. 10 pick of last year's draft. (To draft Rosen last year, Arizona parted with the No. 15 pick and third- and fifth-round selections).
"The Dolphins potentially are getting a steal. The UCLA product was regarded as one of the best pure passers in last year's draft, and multiple talent evaluators told USA TODAY Sports that had he been in this year's draft, Rosen likely would have ranked as the second-best quarterback behind Murray."
Geoff Schwartz, SB Nation (and former NFL offensive lineman)
"The Dolphins got a freaking steal for Josh Rosen.
"The Cardinals pulled the trigger and traded Rosen toward the end of the second round. The Dolphins traded their 62nd pick in this year's draft and threw in a fifth-round pick in next year's draft as well.
"It's a big win for the Dolphins. They get a player whose salary is eaten up by the Cardinals while they only had to give away a couple picks, neither of which is an impact draft selection.
"The Dolphins should start Rosen right away, but even if they don't, he will see the field soon.
"The genius part of this trade is the back end. The Dolphins can evaluate Rosen in 2019 and STILL take a young quarterback in the 2020 draft if Rosen isn't what they thought. The risk is 100 percent worth the reward."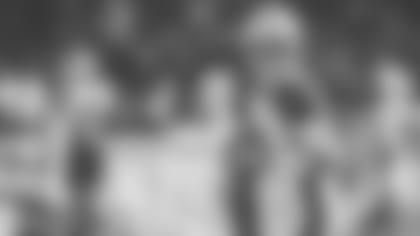 Nick Villano, Fansided.com
"This is a great move for the Dolphins, who use that second-round pick to get their quarterback of the future. He has the potential to be very good, has skills to grow, and doesn't have to start right away. He can retry his redshirt year with Ryan Fitzpatrick still slinging it in Miami.
"What's best is Fitzpatrick knows what he is. He won't have any reservations telling Rosen everything he knows because he understands that he's in Miami to teach the man who's going to get the job next.
"Rosen might even be the starter Week 1. This just gives new Head Coach Brian Flores options at the most important position in football. This doesn't make Miami contenders this season, but it makes them much better now and in the future."
Jared Dubin, CBSSports.com
"Rosen will be an incredible value for the Dolphins, who don't have to pay any of his signing bonus and will have him on a ridiculously cheap contract over the next few years.
"Miami is clearly entering a rebuilding phase, having picked up several additional draft picks through trade-downs already this weekend and by sending players like Robert Quinn out in other deals prior to the draft. Rosen will presumably start over the recently-signed Ryan Fitzpatrick, but the Dolphins do have the option of letting him sit if they so choose.
"Miami will have to build out the roster around Rosen in order to put him in position to succeed, but GM Chris Grier and head coach Brian Flores are off to a good start by acquiring Rosen at well below market value and adding additional selections to fill out the supporting cast. As for the Cardinals, they at least got something for Rosen, but the return has to be disappointing after they traded up to grab him at No. 10 overall last year."
And here were some of the most eye-catching tweets about the trade: