Head Coach Brian Flores spoke to the media before practice at the Baptist Health Training Facility at Nova Southeastern University on Wednesday. Here were some comments that stood out, along with some perspective:
"My message is always the same. Come to work, get better, improve, learn from our mistakes. That's kind of where my focus always is."
— Regardless of what happens in a game, Flores says he tries to stay true to his philosophy of never getting too high or too low. That's the message he also tries to convey to his players.
"They've got a really good offense across the board."
— Ezekiel Elliott is among the best running backs in the NFL and Flores was asked about trying to stop him. But, Flores was quick to talk about all the talented playmakers on the Dallas offense. As Flores pointed out, if a defense focuses too much on stopping Elliott, Dallas has many other ways to move the ball. In fact, in the first two games, it's QB Dak Prescott who's been the driving force for the Cowboys offense.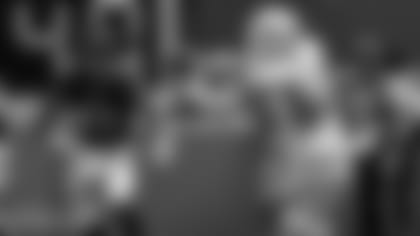 "I think he's done a much better job in a lot of areas."
— Tight end Mike Gesicki has shown signs of growth in the first two games of the regular season, and Flores says he's been pleased with his progress in all facets of the game, including blocking for the running game.
"I like all our backs. Obviously there's one ball; you can't get them all the touches you'd like."
— This was Flores talking about the five running backs on the roster, but then Flores addressed Kalen Ballage and Kenyan Drake in particular. He said he has told both players that while he wants to get everybody opportunities, he will go with the hot hand.