Head Coach Brian Flores spoke to the media before practice at the Baptist Health Training Facility at Nova Southeastern University on Thursday. Here were some comments that stood out, along with some perspective:
"He's smart, he's tough, he tackles. He understands what we're trying to do. I think he's good for the players around him."
— Defensive back Jomal Wiltz has become a key player in the Dolphins' secondary in his role as the nickel corner. Wiltz's familiarity with the defense, from his time spent on the New England practice squad the past two seasons, has also been a help.
"Walt is an integral part to our kicking game and he's a good player. Defensively, when he gets his opportunities I think he's gone in there and done a good job."
— Walt Aikens not only is the Dolphins' special teams captain, he's also among the top players in the league in the kicking game. Aikens might be looking at additional playing time at safety after the team placed Reshad Jones and Bobby McCain on injured reserve.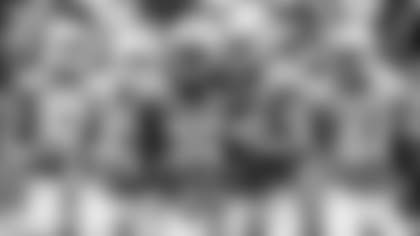 "I think chemistry is built over the course of the season. I think there is good chemistry regardless of who goes in there. Now it's about execution, putting that together on a more consistent basis."
— Flores made that comment about the offensive line in light of the comings and goings on that unit, but he said that could apply to just about every position group on the team.