Jerome Baker has come a long way since he left Cleveland as a highly recruited high school linebacker, and a lot of his relatives will get their first look at him as an NFL player this weekend.
For the first time in his young NFL career, Baker will get the chance to play in his hometown Sunday when the Dolphins face the Browns at FirstEnergy Stadium.
"On a personal level, it's going to feel different for me," Baker said. "Just to know how many people are in the stands. I think you all know I look to see who's in the stands. I'm excited just to see my family. To see them watch me play is going to mean a lot. I just want to go out there and just get a win in front of them."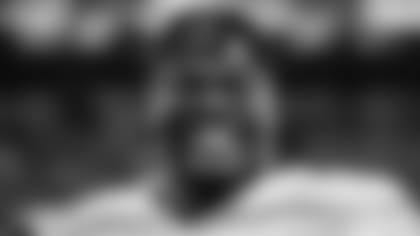 Baker was making reference to the now-famous video of him being mic'ed up and looking for his mother in the stands at Hard Rock Stadium during the game against the New York Jets on Nov. 3.
Baker's mom and his dad have seen him play in the NFL in person, but the same doesn't hold true for his other relatives, and Sunday will provide that opportunity.
The second-year linebacker says he's bought 20 tickets to the game, will keep five to hand out to his good friends, and will give 15 of them to his mother to distribute as she sees fit.
"A lot of my family haven't seen me in person yet in the league," Baker said. "My grandparents, they're older, so they really can't travel as much. Honestly, only my parents really saw me really play. Everybody else has just seen me on TV. Just to see them before the game, see them after the game, it's going to be a different feeling. So I'm definitely excited."
Baker, who helped Benedictine High School win the state championship in his senior year before he went to play two hours away at Ohio State, says pretty much all his family members are Browns fans.
That, he hopes, will change for at least a few hours Sunday.
"My dad, even when I got drafted, he was saying he's going to root for me when we play the Browns," Baker said. "There's definitely a lot of love, so I definitely appreciate that.
"My friends, they go to the Browns game every week, so I'm excited to see what they're going to pull off. I know a lot of my friends, they love their Browns. I'm expecting them to wear a Dolphins jersey but a Browns hat or something like that. You're not going to be able to see the Dolphins jerseys because they'll have a coat on. That's something they're going to do, but I'm just happy that my family and friends can see me play."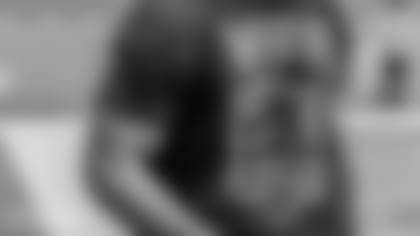 Baker and his teammates on the Dolphins defense will face a difficult task in trying to stop a Browns offense loaded with playmakers, such as Odell Beckham Jr., Jarvis Landry, Nick Chubb and Kareem Hunt.
It's likely that Baker will have to come up with a big effort if the Dolphins are to slow down the Cleveland offense.
"It's a challenge to our defense," said Baker, who leads the Dolphins in tackles with 73. "I'm going to go out there and have fun. We're going to play as a team. That's all we can really do. Play as a team. You can't stop certain guys, you just have to limit certain guys. Just go out there and play the ball we've got to play and stick together.
"It's definitely going to be exciting. Just to grow up with Browns fans and grow up in Cleveland, you know how powerful the Dawg Pound is. You know what that football team means to that city. I'm on the opposite end, but Cleveland is home. I'm definitely excited. Hopefully I leave happy and everybody there leaves upset."