To truly appreciate what it means to Nik Needham to be a starting cornerback on the Miami Dolphins — and it means an awful lot — you've got to fully understand the road he traveled to get here.
You've got to understand why he stands alone on the field an hour or so before every game, looking up into the crowd, soaking in every sight, every sound, even every smell.
"Just for that one moment, I stand there and think about how lucky I am," Needham says. "You've got to remember I've been an underdog my entire life."
Needham's not-so-conventional journey into pro football fits so perfectly into what the Dolphins are about these days. Doesn't matter where you came from. Doesn't matter if you went undrafted. Come here and you'll get a shot. The door is wide open. Let's see who's good enough to walk through.
"Got to keep earning it every day," he says, standing by his locker. "Nothing in my football career has been easy."
With Needham playing for three different high schools growing up, only one year on a varsity team? "There were no stars next to my name," he says.
With the years he spent in anonymity playing in college at Texas El Paso, enduring a 0-12 season as a junior and a 1-11 season as a senior? "Not a lot of people watched UTEP or cared about UTEP," he says.
With nobody calling his name on draft day except for Dolphins cornerback coach Josh Boyer calling his phone number late in the evening, offering him a chance as an undrafted rookie?
"I figured why not give it a shot," Needham says. "You just never know what might happen."
Or maybe we should start with his time with the Dolphins, how Needham was released on the final day of August, re-signed to the practice squad the following day and spent the next six weeks working his mind and his body into playing shape?
See, the Dolphins saw the talent. Boyer, in fact, had told Coach Brian Flores prior to the draft that he found a "pretty decent" player at UTEP. "When (Boyer) says pretty decent, that means he's probably pretty good," Flores says.
But pretty good will only get you so far. Needham needed to be better than that. He needed to lose some weight and gain some confidence. He needed to better grasp the enormity of this challenge. This, after all, wasn't El Paso anymore.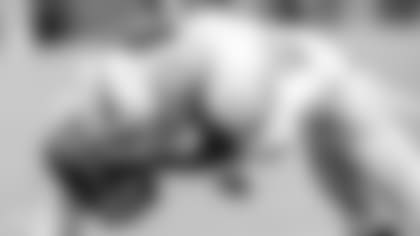 That one-day out of football before re-signing to the practice squad was the slap in the face that Needham needed.
"It may have been the lowest I've ever felt in my life," he says.
So he did something about it. He started losing weight, dropped 14 pounds from 205 to 191. Gave up french fries, opted for spinach. But it was more than that. He turned the passion meter up several notches as well, began pushing himself harder and harder, working on his mind as much as his body.
"I quickly realized there were things I needed to do that I hadn't been doing," he admits today.
The transformation was as impressive as it was dramatic. 
On Oct. 12th, Needham was elevated to the 53-man roster and he literally hasn't looked back since. He has started five of the past six games and has played consistently well enough that there's a crowd of reporters surrounding his locker on a somewhat regular basis. Everyone enjoys a good story and Needham is certainly that.
He became an even better story after his performance against the Colts, picking off a fourth quarter pass, the first interception of his career, and then making a fourth-down tackle that sealed the victory. His big concern afterward? He couldn't find the ball from his first NFL interception.
A few days later he stood by his locker, yes crowded with reporters again, and disclosed the ball had been found. The grin on his face said everything you needed to know.
"That interception meant everything to me," Needham said. "It was a moment I've been thinking about my whole life. I picked it off falling down and the night before I actually dreamt of making that kind of play. Crazy to think about."
Who knows where Needham goes from here? Who knows how this journey plays out? But for now he is embracing every day, refining his skills, learning everything he can, searching hard for that extra edge and, all the while, never losing sight of the improbable road he has travelled to get where he is today.