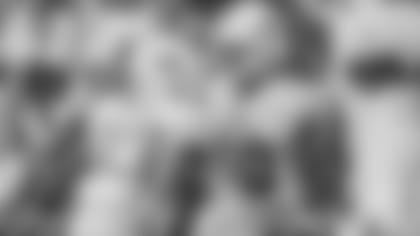 The plays were part of an overall solid performance by a group that could be described as mostly new and improving.
Based on opponent passer rating, the Dolphins' best two performances in pass defense have come in the last two games against the Pittsburgh Steelers and against the Jets.
The performance against the Jets, when the Dolphins made quarterback Sam Darnold look nothing like a former third-overall pick, came with the cornerback crew missing the two opening-day starters because Xavien Howard is on injured reserve and Eric Rowe has been playing safety in recent weeks.
The cornerback group, not counting Rowe, includes seven players. Ken Crawley and Xavier Crawford joined the team early during Jets week after being claimed off waivers. Ryan Lewis was picked up during Bills week in mid-October.
Crawley is a four-year veteran, Lewis is in his second year, and the other five — Crawford, Needham, Wiltz, Chris Lammons and Ken Webster — are either rookies or first-year players.
"They have a great work ethic," cornerbacks coach Josh Boyer said Tuesday. "Obviously the guys that we just got here, we'll continue to work with those. The guys that have been here, I would say the key values that we stress is they're mentally and physically tough, they will tackle. And they're diligent workers. As a coach, you can't ask for much more."
Wiltz and Lammons are the only players at cornerback who were part of the Dolphins' initial 53-man roster this year, but there has been a lot of mixing and matching.
It has been up to defensive pass game coordinator/cornerbacks coach Josh Boyer, as well as safeties coach Tony Oden, to get every newcomer in the secondary up to speed.
Defensive coordinator Patrick Graham said the two deserve kudos for the strong secondary performance against the Jets.
"Josh does a good job and T.O., they do a good job of working with those guys to get them on the same page," Graham said. "When they get on the field, it's really up to them (the players). We could teach them all the stuff; they've got to be able to execute. And they've been able to do that because of their willingness to put in the extra time to get familiar with one another, to get familiar with the playbook, and then to go out on the field and execute, that's a testament to their skill set. That's why we wanted them here."
Needham, who dropped Darnold with a blindside hit on his third-down sack, is a good example of perseverance paying off.
Despite starting three of the four preseason games, Needham was among the players cut Aug. 31. He was signed to the practice squad the following day, then promoted to the active roster Oct. 12.
He has started three of the past four games and his snap count has increased every week, up to 65 against the Jets, which was 93 percent of the team's defensive snaps.
"I would say the thing with Nik — and again, this goes for all of our guys — it goes back to the improvement every day," Boyer said. "We've made strides from where we were in the preseason to him being on the practice squad, to him actually being on the roster and getting to play.
"Again, the guys that make the most out of their opportunities are going to get more opportunities and again it goes back to Nik being an extremely hard worker. He's lost, like 12 pounds since he's been here. He's reshaped his body. He's gained some muscle mass. He's worked really hard at it. That stuff doesn't come easy. I'm happy with the way he's working. Again, we're going to keep striving and pushing to improve that each and every day."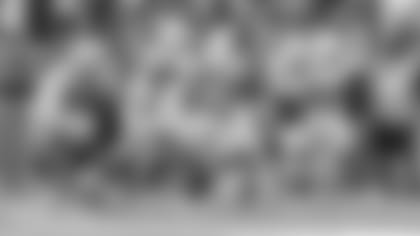 Along with Howard and Rowe, Needham, Wiltz, Lewis and Webster all have started games at cornerback for the Dolphins this season, and it's entirely possible there will be different combinations in the second half of the season.
As Boyer explained, it's all about trying to find the best matchups each particular week and rewarding players who take advantage of their opportunities.
"It comes down to you just try to put guys in position to succeed," Boyer said. "Sometimes there's favorable matchups, there's favorable coverages or there's certain things that we'll ask them to do and there's a learning process in that too. Sometimes, OK, they do something well, then you ask them to do a little bit more or, wow, that wasn't that good. OK, so let's not ask them to do that or that was good, maybe we can add a little bit more. You're always kind of trying to find out.
"Over the years, I'd say (we have) a familiarity with the league, with the receivers, the matchups and things that we've been able to do and our guys have adapted very well to that and that's a credit to them."