Team stats, individual metrics, milestones, and more on the Week 15 look inside the numbers, presented by BDO.
The Dolphins defense totaled a season-high 6.0 sacks in yesterday's victory. It was the most sacks by the team since Dec. 6, 2020 vs. Cincinnati when they also had 6.0 sacks. Miami's sacks came from several different places. 
Jerome Baker led the way with 2.0, while Brandon Jones, Andrew Van Ginkel, Zach Sieler and Emmanuel Ogbah each had 1.0.
After allowing 228 total yards yesterday, 250 total yards in Week 13 vs. the N.Y. Giants and 198 total yards in Week 12 vs. Carolina, Miami has limited opponents to 250 yards or less in three consecutive games.
Duke Johnson who grew up in Miami, played at Miami Norland High School, and attended the University of Miami had a career-high 107 rushing yards and two touchdowns en route to his first career 100-yard performance.
Johnson became the first 100-yard rusher for the Dolphins since Salvon Ahmed rushed for 122 yards on Dec. 20, 2020, vs. New England.
Tua Tagovailoa led the fourth game-winning drive of his career and second of the season immediately following a pick-six that tied the game. Tagovailoa found DeVante Parker for an 11-yard touchdown on third-and-9 with 3:37 remaining in the game.
Mike Gesicki had five receptions for 43 yards (8.6 avg.) yesterday. His five receptions moved him into third place in team history among tight ends.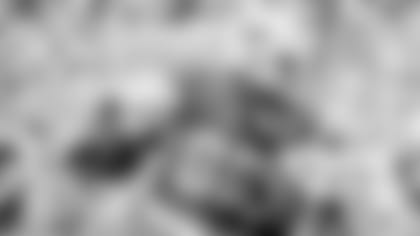 Gesicki is now third among all NFL tight ends in receptions and fifth in receiving yards.
Christian Wilkins caught a 1-yard touchdown early in the fourth quarter, it was the second offensive touchdown of Wilkins' career as he also caught a 1-yard touchdown pass on Dec. 22, 2019 vs. Cincinnati.
For more on Sunday's game, listen to Travis Wingfield's Game Recap on Drive Time with Travis Wingfield.