Kicker Jason Sanders played a big role in the victory against the Indianapolis Colts on Sunday, and now he has been recognized for his performance.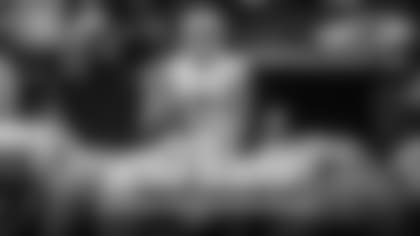 Sanders was named AFC Special Teams Player of the Week on Wednesday after going 3-for-3 in the 16-12 victory at Lucas Oil Stadium.
Sanders made field goals of 47, 48 and 48 yards, making him the first Dolphins kicker since 1999 to make three kicks of 45 yards or longer in the same game. Sanders' first 48-yard field goal gave the Dolphins a 13-12 lead in the fourth quarter and he extended the lead with another 48-yard kick a short time later.
It's the first time a Dolphins kicker has earned Player of the Week honors since Week 2 of 2017 season when Cody Parkey was honored for his performance in a 19-17 victory against the Los Angeles Chargers.
Sanders is the sixth Dolphins kicker to be named AFC Special Teams Player of the Week. He joined Parkey, Dan Carpenter (four times from 2008-10), Olindo Mare (1999), Joe Nedney (1996) and Pete Stoyanovich (1995).
Dolphins punter Matt Haack earned the AFC Special Teams Player of the Week award last season for his performance against the New York Jets in Week 9.