The big news was the trade for Arizona quarterback **Josh Rosen**, the Dolphins parting with what turned out to be a late second round pick and a fifth round pick in 2020 to get a player who was worth the 10th overall pick just a year ago.
Give General Manager Chris Grier credit for his maneuvering on this deal, changing spots with the Saints in the second round as part of a package that included that 2020 second round pick and then making the deal with Arizona for Rosen. This way the Dolphins got maximum value for their own second-round pick, a creative move by Grier.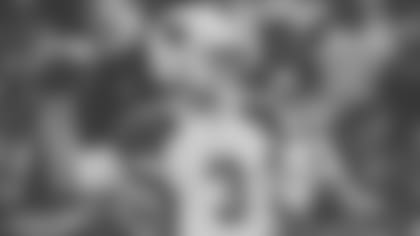 This was all about a conviction. The Dolphins clearly preferred Rosen in comparison to the rookie quarterbacks that were available. They had done their homework and what they found was that this 22-year-old out of UCLA has the potential to be special.
No doubt his numbers weren't stellar in his rookie season with the Cardinals. But a lot of factors went into this, including an injury-riddled offensive line. Keep in mind the list of rookie quarterbacks who struggle out of the gate is far longer than the ones that don't.
But the Dolphins don't have to deal with a rookie season. They are getting a player who already has valuable experience at such a young age, a player who faced all sorts of defenses last season and who now understands what the pressure and expectations are about. **He's also on a very affordable rookie contract.**
But nothing is promised; nothing is assured. He will have to earn his playing time. All of that is up to Brian Flores and his staff.
As for what you're looking for in a young quarterback, Rosen has so many of those qualities: the size (6-4, 226-pounds), the arm strength, the intelligence and the pedigree. It's all there. Now the challenge for this coaching staff is to help him evolve, to reduce the mistakes and to build off the positives.
Is he the long-term answer for this franchise? That's impossible to tell at this point. Only time and production can answer that. But what he does do is change the complexion of this position, giving the Dolphins an injection of youth to go with the experience of **Ryan Fitzpatrick**. Things look a lot more promising than they did only a few months ago.
In the third round, the Dolphins went with Wisconsin offensive lineman Michael Deiter. Talk about the epitome of reliability and consistency, Deiter started a school-record 54 straight games in college. That's almost hard to believe.
What's more, he divided those starts three ways: 24 at left guard, 16 at center and 14 at left tackle. While his versatility is invaluable, he appears best suited for the inside, either at guard or center. There will be plenty of opportunities to play on an offensive line that is still being pieced together.
Deiter is 6-5, 309-pounds and his calling card is a physical, coming-right-at-you style. Should fit in well with the style Flores wants to employ.