Like all things, football is a game of evolution. Today, specialization and versatility are king. Players that serve in multi-purpose roles for their given team are held in high regard to balance those that specialize in one or two areas.
Football in the 1970's was much more cut and dry. As A.J. Duhe said on the Drive Time Podcast last week, "if you weren't a starter, you didn't play all that much."
That might've been true for other organizations, and maybe even some players on the Don Shula-led Miami Dolphins, but it wasn't true for running back Jim Kiick, and it certainly wasn't the case for punter/running back/tight end Larry Seiple.
Seiple's versatility gave the Dolphins special teams unit a distinct advantage. One that could shift momentum in Miami's favor at any given moment, just like it did in the 1972 AFC Championship Game.
"We talked about it all week before the game about how Pittsburgh would set up their wall on their punt returns," Seiple said. "[Shula] said he was going to make the call but I had antsy pants because I couldn't wait for him to say 'yes, let's do it.' It turned out that they went left, I went right, and Bob Matheson blocked the only guy that had a chance to get me. It ended up working out well for us and put us in position to score a touchdown."
Seiple, a college running back, had a degree of free reign to check to a run out of the punt formation. It was a gamble he took only one time in 11 career playoff games with Miami, perhaps saving perfection for the Dolphins. His 37-yard run set up one of three touchdowns in the game, proving to be the difference in the 21-17 victory.
Coming up short of the first down marker came with consequences for Seiple; consequences that, to this day, he's not privy to.
"I have no idea [the consequences]," Seiple said. "I always made it."
Kiick capped off the drive that was sparked by Seiple's special teams dash with another zig to the opponent's zag. Typically, it was Larry Csonka that punched it in from short-yardage. But on this unusually balmy Pittsburgh day, it was Kiick that plunged into pay dirt.
"Everybody knew that they were going to key on 'Zonk' most of the time because he was the bull," Seiple said. "So they forced 'Zonk' to be the lead back and gave the ball to Kiick."
Kiick, a two-time Pro Bowl selection in his first two seasons in Miami, had a unique blend of patience and pass catching. His diverse skillset made Kiick a valuable third of the Dolphins backfield triumvirate.
"[Kiick] had good quickness," Seiple said. "Shula's design on offense was to get the ball to the backs as much as possible. We had a halfback option and Jim caught a lot of balls running that route."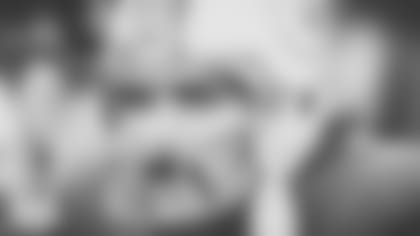 Kiick's value was never lost on the Miami brass, nor his Dolphins teammates. An elevation of Mercury Morris' role in the offense led to a reduction in touches for Kiick. Just as he was an asset on the field, Kiick's mindset and team-first mentality provided value in the locker room.
"Jim was pretty damn good about it," Seiple said. "He wasn't complaining. He was a tough player. He had [injury] problems all the way through but never missed a down and he never complained."
In fact, that desire to earn more carries and more prominence in the weekly game plan provided a level of competition that made the football team collectively better.
"The thing was, whoever didn't get enough touches was talking to Shula [in his office] the next day," Seiple said. "It was a constant battle between the two of them, but it never was a personal battle. It was always about competition."
The fourth all-time leading rusher in Miami Dolphins history, and aptly nicknamed Butch Cassidy, was a galvanizing force for those back-to-back Super Bowl championships.
"I'd like to thank him for being a friend and being a teammate," Seiple said. "He meant a lot to the team he meant a lot to me because we ran around a little bit together in the late 60's and early 70's. I'm going to miss him. I hope his family understands that he's going to be missed. He was loved by a lot of players."