There were plenty of undeniable truths about the 1970's era of Miami Dolphins football. Among a pair of Super Bowl championships, eight Hall of Famers and perfection, perhaps it's the record over a certain foe that fans recall most fondly.
When Miami entered the National Football League in 1966, winning had not yet become synonymous with the Dolphins. Before Hall of Famer Don Shula arrived and directed the former AFL startup to 67 wins in his first five seasons, Miami had won just 15 games from the inaugural season in 1966 through the 1969 season.
Shula's arrival instantly legitimized the Dolphins as contenders. Safety Dick Anderson saw the difference between the 60's teams and the squad that won double-digit games in every season of the 70's, sans the 6-8 campaign in 1976.
"Number one, it was the coaches," Anderson said. "First, Coach Shula and what he demanded of you. Then on defense, (Bill) Arnsparger was brilliant. We never questioned a defense that he had. Every time I see Joe Namath, he cusses at me. He says you blankety-blank guys were never where you were supposed to be."
The guys Namath was referring to were Anderson and fellow safety Jake Scott. One change in that sub .500 season in 1976 was Scott's departure to Washington. Conversely, his arrival in Miami in 1970 also mirrored the turnaround from AFC East bottom feeder to perpetual division champion and Super Bowl participant.
Scott passed away on November 19 at the age of 75. We look back at the life and legacy of the MVP of Super Bowl VII.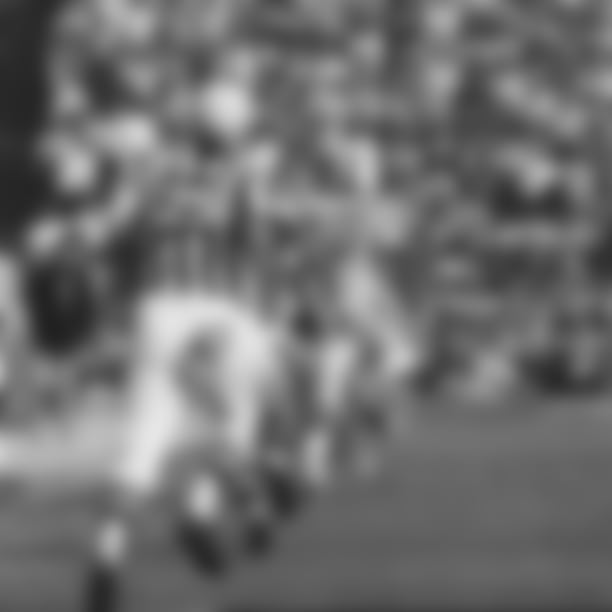 Scott and Anderson totaled eight Pro Bowls and four All Pro Teams. During that six-year span, they were responsible for a combined 80 takeaways (interceptions and fumble recoveries) and helped the Dolphins end the eight-game losing streak against Namath and the Jets. In fact, together with Anderson and Scott on the field, the Dolphins beat New York 10 out of 12 times.
"Jake and I would take a false step and then twirl and go back to a different place on the field," Anderson said. "Namath had to register that in the game, and to this day he never lets me forget it. I never let him forget it either."
Anderson and Scott worked well together because of a solid foundation in the most crucial pillar of any relationship – trust.
"Our relationship was one of me giving him help, and him giving me help," Anderson said. "He was one of the toughest, brightest players I ever played with."
That's high praise on a defense littered with players who would – ironically – become household names. The No Name Defense, which featured Anderson and Scott, defensive linemen Manny Fernandez and Bill Stanfill, and Hall of Fame linebacker Nick Buoniconti, made a habit of limiting opposing offenses to about two touchdowns per game.
The 1970-1975 Dolphins defense never surrendered more than 16.3 points per game in a given season. In 1972 and 1973 – the two Super Bowl seasons – they allowed just 12.2 and 10.7 points per game. And the term perfection didn't just refer to their record, it was an homage to their performance on the field.
"Buoniconti said we made eight errors all season in 1972," Anderson said. "We lined up the same whether we were in zone, man or blitzing. We played as a team that way. Jake and I played that way. That was one of the main reasons for the success we had."
Limiting mistakes and confusing opposing quarterbacks helped the Dolphins routinely befuddle Namath and the Jets. After the Dolphins erased the eight-game deficit in the series, they went to work building the lead in the head-to-head matchup.
"All the notoriety that Joe Namath got, and he was a heck of a player, we ratcheted it up as much as we could," Anderson said. "The glory years were 1971-1975, then we started losing players. Larry Csonka, Jim Kiick, Paul Warfield and Jake Scott all left, so we had some new players; but one thing that didn't change? We kept beating the Jets."