The first round naturally attracts the most attention when it comes to the NFL draft, but the final four rounds on the last day of the proceedings should not be dismissed.
Based on the franchise's history, maybe Dolphins fans should pay particular attention to the fifth round.
It has been arguably the most successful round for the Dolphins, who have found gems throughout their history.
The list of all-time Dolphins fifth-round picks, of course, is highlighted by the selection of linebacker Zach Thomas out of the Texas Tech in 1996. By the time he was done, Thomas had become one of the greatest defensive players in franchise history and he became a **Hall of Fame semifinalist for the first time last November**.
Other memorable or productive Dolphins fifth-round picks include running back Jim Kiick in 1968, defensive back Charlie Babb in 1972, quarterback Don Strock in 1973, running back Leroy Harris in 1977, center Jeff Uhlenhake in 1989, linebacker Bryan Cox in 1991, guard Chris Gray in 1993, tight end Donald Lee in 2003, cornerback Nolan Carroll in 2010, running back Jay Ajayi in 2015, and the previously mentioned players currently on the roster.
The Dolphins also used fifth-round picks to acquire two Hall of Fame linebackers in trades, Nick Buoniconti in 1970 and Junior Seau in 2004.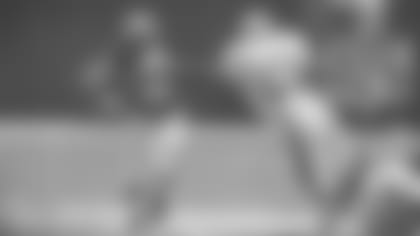 After Thomas, perhaps the most productive fifth-round pick was Cox, who came out of Division I-AA Western Illinois. Cox played five seasons with the Dolphins before leaving as a free agent in 1996, earned three Pro Bowl invitations and led the team in sacks twice, not to mention bringing fire to the defense.
Kiick, drafted out of Wyoming, was a key member of the Dolphins' three-headed running back group of the 1970s Super Bowl teams along with Larry Csonka and Mercury Morris. Kick led the Dolphins in rushing in 1968, led them in rushing and touchdowns in 1969, led them in receptions in 1970, and he scored a touchdown in each of the Dolphins' two Super Bowl victories, against the Washington Redskins in Super Bowl VII and against the Minnesota Vikings in Super Bowl VIII.
Strock served as the Dolphins' backup quarterback for 14 seasons; Uhlenhake started four seasons at center for the Dolphins; Harris had a 77-yard run as a rookie in 1977 that stood as the Dolphins record until it was matched by Keith Byars in 1993 and then topped by Lamar Miller in 2012; and Ajayi tied an NFL record with back-to-back 200-yard rushing performances in the 2016 season while helping the Dolphins to a playoff berth.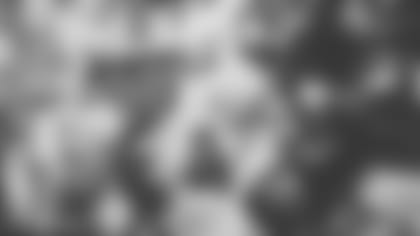 Nothing, however, tops what Thomas did. Based on his college production, what Thomas did for the Dolphins shouldn't have come as a surprise, except that his lack of height (he was listed at 5-11 during his NFL career) and a lack of elite athleticism made him an overlooked prospect.
The Dolphins took him with their ninth selection that year, the 154th overall in the draft, after they had selected defensive tackle Daryl Gardener, defensive back Dorian Brew, running back Karim Abdul-Jabbar, defensive back Kirk Pointer, fullback Stanley Pritchett, linebacker LaCurtis Jones, running back Jerris McPhail and defensive end Shane Burton.
Brew, Pointer and Jones were gone before the start of the regular season. Thomas, meanwhile, went from competing for a roster spot on special teams to impressing then-head coach Jimmy Johnson so much that he released veteran Jack Del Rio, who had started all 89 games he had played the previous six seasons.
In his first regular season game, Thomas would record his first career sack against quarterback Drew Bledsoe in a 24-10 Dolphins victory. It would be one of his 1,727 career tackles, the third-highest total for any player not in the Hall of Fame, behind only the 2,031 by London Fletcher and the 1,804 by Jessie Tuggle.
As they prepare for the 2019 draft, the Dolphins currently hold the 151st overall selection in that fifth round.
They have made two picks at number 151, both in the sixth round — linebacker Dennis Coleman in 1971 and cornerback Sean Vanhorse in 1990.