The roster is far from complete. In just over a week the Dolphins will infuse this team with a group of drafted players, and then undrafted rookies, some of whom could very well make up the nucleus of this team for years to come.
But let's not get too far ahead of ourselves. Tuesday's practice, the first of a three-day voluntary minicamp, was more about planting seeds than forming conclusions. It was about a new coaching staff introducing these players to "their way" of doing things and about a group of players trying to make a positive first impression.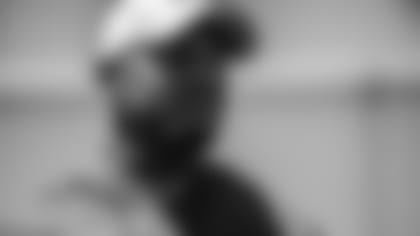 There are many questions and much uncertainty surrounding this team. But what Tuesday represented was a fresh start for so many, an opportunity for this staff to gauge physical conditioning and an opportunity for these players to gauge what is now expected of them.
You don't win games in April. But you do set a foundation, a blueprint of sorts for what lies ahead. This is the importance of these practices. Take small steps. Embrace a new culture. Learn about this staff and how it operates. Try to do something, even for a brief moment, on the practice field to get their attention.
Those are some of the priorities as offseason workouts continue for much of the next six or seven weeks. This is a young team about to get even younger. You could see that youth on the practice field Tuesday, so many of these players in their early 20's and so many trying to prove they belong.
Early? "That's just me," he said.
We're going to quickly learn what else comprises "just me" when it comes to Flores. For now, though, he is putting these three days in the correct perspective. Don't try to do much. Stick with the basics.
"We're not going to conquer the world over the next three days," Flores said. "This is a teaching camp."
And the teaching began in earnest in a 90-minute session on this sun-drenched practice field. "I'm passionate about coaching football," Flores said. "This begins the phase I enjoy most."
You could tell, even this early, that his players are embracing this passion and clearly respect the things their new head coach has accomplished in this league.
"You win those Super Bowls, it brings respect," said offensive tackle **Laremy Tunsil**.
Veteran center **Daniel Kilgore** is viewing this through a different lens. This is his sixth head coach in nine seasons in the league, his sixth offensive coordinator and his sixth playbook to learn. As a result, he knows the routine and understands what he has to do.
"You've got to win those guys over," Kilgore said. "Show them how badly you want to play."
Job security? You would think Kilgore would have it with only nine offensive linemen on the current roster and with the wealth of experience that he brings.
"Nobody owns his locker," he says. "We just rent it out. In this league, you never know."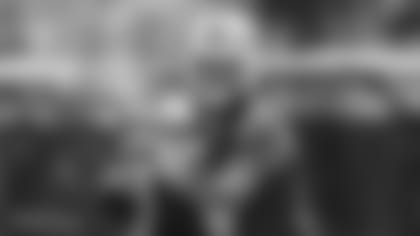 Then there's 36-year-old quarterback **Ryan Fitzpatrick**, aiming to be the first player at his position to start for eight different NFL teams. He was brought here not only for his productivity, but for his leadership, insight and calming influence that could prove to be an invaluable asset as the Dolphins search for a long-term answer at quarterback.
He joked that he's not in regular season shape, blaming in part his seven kids and all the birthday cake he consumed since six of their birthdays fell in January and March. "Been a cakewalk," someone suggested. The Harvard grad smiled through that big, bushy beard. "Good line," he said.
And so the first day of voluntary workouts ended with a few laughs and a head coach who admitted that his first few months on the job had been like living a dream. Well, that dream entered another phase on Tuesday and a large dose of reality surfaced with it.
"We have a lot of work to do," Flores said.
And you could easily tell how excited he is to embark on that journey.