The seventh game of the season against the Pittsburgh Steelers is on Sunday, October 23, 2022. Take a look at what's been going on this week and learn about the upcoming matchup, presented by Smirnoff.
The Dolphins are back home again at Hard Rock Stadium this week for Sunday Night Football.
If the Dolphins win, they would start the season off 4-3. A victory would be the 500th win in franchise history, including playoffs. This game would also be the best 10 game home stretch, at 9-1, since Dec. 30, 2001, to Dec. 15, 2002, when they were also 9-1.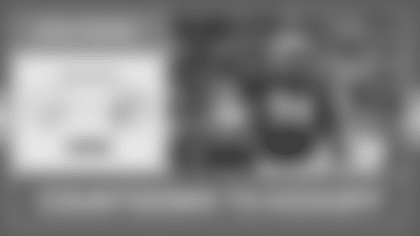 In six games, the Dolphins have totaled 2197 offensive yards and 1812 passing yards. Wide receiver Tyreek Hill continues to lead the team with 707 receiving yards, which also leads the NFL. Wide receiver Jaylen Waddle is second on the Dolphins team with 533 receiving yards, which ranks fifth in the league. Quarterback Tua Tagovailoa currently has 1035 passing yards and is expected to make his return Sunday night.
On defense, safety Brandon Jones leads the team with 42 tackles and 2.0 sacks. Linebacker Elandon Roberts has 34 tackles and 1.5 sacks, and defensive tackle Christian Wilkins has 32 tackles, which is currently leads the league for defensive linemen. 
Check out the practice photos below this week.
As we get closer to kickoff, make sure to listen to Drive Time with Travis Wingfield for an in-depth preview of this week's matchup.