When you think about elite NFL cornerbacks, what comes to mind quickly is attitude, outspokenness, even cockiness. It's guys like Richard Sherman, Josh Norman, Aqib Talib or, going way back, Deion Sanders who knew they were good and weren't afraid to let everybody know.
He's soft-spoken and reserved in his dealings with the media, and doesn't really engage in a whole lot of trash talking on the field.
But what he does have that all elite cornerbacks have is self-confidence.
Howard won't say it unless he's asked, but he does aspire to become the best at his position and relishes the challenge of locking up against an opponent's best receiver.
"X is an extremely confident player," defensive coordinator Matt Burke said. "He wants to do it every game — every play, every game. And even if you do it, he gets mad if you give him help. Like literally, he's like, 'Leave me alone.' So he lobbies all the time for it, which I love.
"You want your corners, especially playmaking corners, you want them to be confident, and he is. He wants to go against the best and he wants to match up against the best. He views himself in that category and he wants to perform on that stage. He pretty much every week wants to do it, and obviously especially when you're going against really good players."
By this point, it should be pretty obvious to everyone around the NFL that if Howard already wouldn't be classified as "elite" early in his third season, he's pretty darn close.
In the past 10 regular season games, the last five last year and the first five this year, Howard has recorded seven interceptions. Nobody else in the NFL has more than five during that span.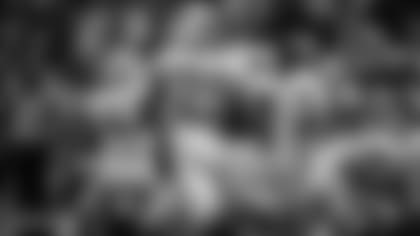 With three picks in five games this season, Howard is in a five-way tie for first in the NFL.
"When this defense needs to make a big play," Howard said. "I want to be the one to make it. That's the mind-set I take into every game."
Howard made big plays for the defense in the victories against the Jets in Week 2 and the Raiders in Week 3 with interceptions in the end zone. The one against Derek Carr and the Oakland Raiders was particularly significant because it preserved the Dolphins' 21-17 lead, which became 28-17 a few plays later when Albert Wilson scored on a 74-yard reception off a jet sweep.
In that Oakland game, Howard often was matched up against two-time Pro Bowl wide receiver Amari Cooper, and then he got some one-on-one matchups against seven-time Bengals Pro Bowl wideout A.J. Green last Sunday in Cincinnati.
In his own unassuming way, Howard explained why he wants those matchups.
"It's a part of the game and that's what I want to do," he said. "I consider myself a top corner and I want to play with the best."
Howard's teammates aren't as hesitant to sing his praises.
"I'm not big in ranking guys, but he is playing at a really high level," quarterback Ryan Tannehill said. "I'm really excited about the way he's playing. You saw it in camp, him build his confidence as camp went on. He started making more and more plays. He's so long, he judges the ball extremely well and has great hands. He's made some big plays for us. That one in the corner of the end zone at the end of the game there (against Oakland) was huge. (It was) a tough catch through contact. If you look at the one last week on the post route in the back of the end zone, to have the savvy to get his feet down in the back of the end zone was huge.
"You see him taking these big steps on not only being physical at the line but (also) understanding concepts and making plays on the football. So, yes, he's a well-rounded player right now."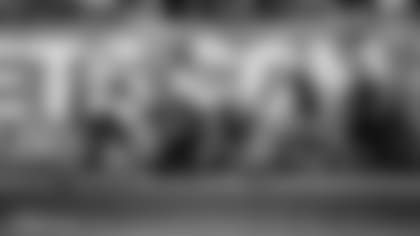 "He's still so young," said wide receiver Albert Wilson. "He's just been getting by on raw talent for the past few years. It's going to be scary what it looks like when he really understands the game."
And this is where Howard has made great strides since he first arrived in South Florida as a second-round pick out of Baylor in 2016.
The physical attributes were obvious from the start, but Howard just needed some time to learn the intricacies of playing cornerback in the NFL, a process that was delayed by a training camp injury in his rookie year.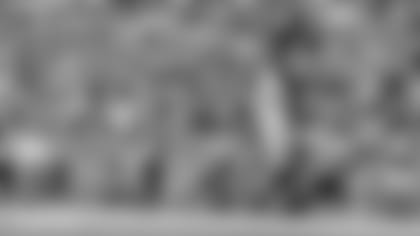 Howard made big strides in his coverage from the start of 2017, though he had a patch in the middle season when he struggled making plays on the ball and allowed more catches than normal.
But things turned around — in a big way — starting with those memorable back-to-back victories against Denver and New England on the first two Sundays of December when Howard became the first player in franchise history with consecutive two-interception games.
Howard hasn't looked back since.
"I think his physical skill set really has never been a question," Burke said. "He's tall, long, he can run and all of that sort of stuff. I feel like I probably answered this last year but his growth comes from the knowledge of the game and start to understand how teams are attacking him or just seeing the nuances of splits and leverages and route concepts and matching things. … The more he plays, I think he just keeps growing, and the confidence of understanding what an offense is doing to attack him and recognizing splits and stems and route concepts and studying those sorts of things.
"So I think his football knowledge and his awareness just keeps expanding the more he's on the field with us, which is sort of like a cyclical thing. His confidence grows and you see with 'X' when … If we practice something and we're like, 'Hey, if they line up like this, this is what you're going' and it happens and he jumps it, then he gets confident about that. Then it just sort of builds. Now he's like 'OK, give me something else that I can sink my teeth into.' Him having success recognizing certain patterns and routes and those sorts of things lends to confidence, which then kind of re-folds back into he wants more and more. The more he experiences that and has success with that, I think he just keeps growing as a football player."
How far Howard will get remains unclear at this point. Wherever that is, just don't expect him to make a big deal about it.