The significance of Rowe being signed to rejoin Head Coach Brian Flores in Miami after three years together in New England wasn't lost on the fifth-year NFL cornerback.
"It feels great," Rowe said after the OTA practice Tuesday. "It always feels great to be wanted. Obviously, they see potential in me. Just as a player, it just gets your confidence up and you want to work even harder."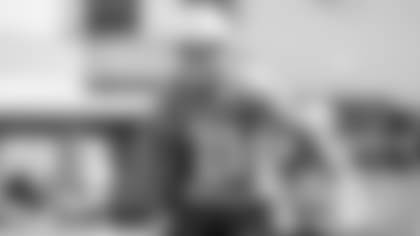 Rowe came to the Dolphins with 17 starts in his NFL career, which began when he was a second-round pick of the Philadelphia Eagles in the 2015 draft.
While 2018 team MVP and Pro Bowl selection Xavien Howard is as close to a lock as there is to being a starter on the Dolphins, the other cornerback spot appears wide open.
Rowe most definitely is in the mix for that job, and he would love nothing better than to earn that position.
"It's just important to me to stay healthy," Rowe said. "For me it's just trying to improve each day because it's not just competing — obviously against young corners here that are really good — but it's competing with guys on all 32 teams and all of the receivers out there. Kind of through my years in New England, I learned that you're not just competing with the guys, you have to compete with yourself because there's receivers on the Falcons, the Seahawks or whoever we play that are really good, so you have to get ready for them."
Injuries no doubt have held back Rowe to some degree over the past four seasons.
But his potential as a cover corner with good size always has been obvious, which is why the Dolphins decided to sign him.
"Eric is smart," Flores said. "He's tough. He plays, he has a lot of athletic ability. He's tall, long, (has) good speed (and) tackles (well). There are a lot of things we like about him. Again, he's another guy who is working really hard and is doing everything he can to improve on a day-to-day basis from a fundamentals and technique standpoint. I think we've just got to continue to do that."
During his time in New England, Rowe learned some valuable lessons, one of them being the value of hard work.
That's why he was doing extra work after practice Tuesday before he spoke to reporters.
"There's always something to work on," Rowe said. "For me, I like to get some releases in at the end of the day, just to keep up my technique just in case I don't get too much in practice man-wise or press-wise. So yeah, after practice, I like to get a little bit in. Just a little bit every day, it will stack up."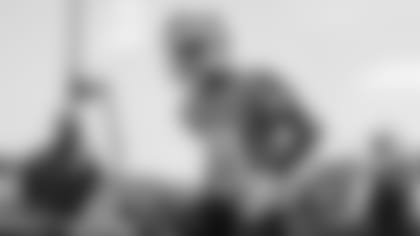 Rowe is the one veteran newcomer in the Dolphins secondary, which has everybody back from last season.
His experience in New England clearly has made the transition smoother for him.
"I was there for three years," Rowe said. "Just kind of being with the guys up there, their work habits, I just catch on and now it's kind of ingrained in me. It's almost like second nature. The way practice is run, the way we're working, how hard we work, it's all similar to being up there. To me, it's not new except the heat. I know it's not bad right now but I have to adjust to that.
"It's almost like second nature to me. It takes the learning curve out of it. I know the defense, I know what the coaches want, I know how much they expect, what they demand. All of that, that learning curve is out. Now it's just me just getting better as a player."