It was arguably the greatest finish in Dolphins history, maybe even in NFL history.
The Dolphins' 69-yard touchdown on the final play of the game in their dramatic—a bad understatement—finish not only marked the first time in franchise history they won on the final play of regulation, it was the longest game-winning play at the end of regulation since the 1970 AFL-NFL merger.
It was wild, it was crazy, it was spectacular.
Down by five with exactly seven seconds of game time left, the Dolphins had the ball at their 31-yard line and were staring at a disappointing 33-28 loss. Sixteen seconds later, after time had run out, **Kenyan Drake** was in the back of the end zone heaving the ball into the stands and the Dolphins had an incredible 34-33 victory.
Relive the excitement of the moment through the words of the players involved and their teammates on the sideline.
Like every team around the NFL, the Dolphins spend practice time on every possible scenario imaginable. And that indeed includes last-play, desperation situations where a touchdown is needed.
ADAM GASE: "We executed it. (laughter) You have to have something for those kind of situations. We work on them every Friday and Saturday and it's boring because you might go three years without calling them and those guys stuck with it, especially this year, and they executed that one for sure.
RYAN TANNEHILL: "We actually did practice it this week, I believe. We practiced it on Friday in a skill (position) walk-through. The O-line wasn't there. Oh, we scored, obviously (laughter). The O-line wasn't with us. It was just the skill positions. We ran it in the walk-through and ironically it comes up and wins us the game. So it's pretty cool. That's why you practice, right?"
KENYAN DRAKE: "The funny thing is it's a walk-through. We don't practice it a ton. They make bets (between) themselves and say, "Oh somebody might go the wrong way. Somebody might not get the pitch.' The fact that (Coach Gase) called it in this critical situation and put the trust in his players to go out there and make the play, I'm just glad we all took care of our business and we ended up on the right side of that victory "
**TED LARSEN**: "It's something you practice lightheartedly, but it legit has a shot. You've seen it work. So you know in the back of your mind that you might be kind of joking about it in the Friday and Saturday practice, but you know that you gotta go down there and cover and the skill guys are going to make a play. You've got to make things go."
**BRANDON BOLDEN**: "That was a play we've practiced every week since I've been here. We finally called it, and it worked. It was perfect execution by everybody on the field. Hats off to Drake because he really showed how fast he really is. That was just a great play by him."
KENNY STILLS: "In practice we run it on air. So there's no defense. But it's just one of those things you just rep it over and over and over. Sometimes it's like, why are we doing this? Why are we doing this? Why are we doing this? Coach Gase will surprise us with it sometimes. Now we know why."
For a play of this magnitude to succeed, it has to be flawlessly executed—or close to it. And that's just what the Dolphins did, from the offensive line giving Ryan Tannehill the time to make the pass to Kenny Stills, from Stills sidestepping a New England defender before pitching the ball to Parker, to Parker giving the ball to Drake at the right time to let him use his running back/returner skills. The offensive linemen even got involved downfield, with guard Ted Larsen shielding a Patriots defender to allow Drake to cut inside around the 30-yard line before he cut back outside.
ADAM GASE: "I think I was really mad at DeVante (Parker) at one point because I thought he had a chance to turn and run but he made a good decision. Those guys executed as well as you could with bodies around. I mean, when we practice that stuff, it's usually on air and you don't really know how it's going to turn out. So those guys did a good job of slowing themselves down and doing the right things as far as pitching when they needed to pitch and then Kenyan (Drake) realized that he had a lane and took it."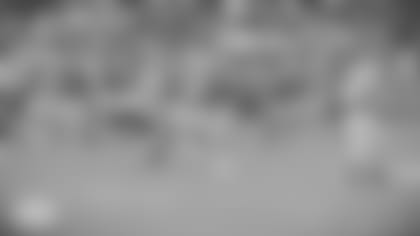 KENYAN DRAKE: "Honestly, I'm sitting before you all and I still don't believe it. I just saw it was 'Gronk' (Rob Gronkowski) in front of me and I was just like, 'Look, I've got somewhere to be.' So I had to get in the end zone. … When I got up to 'Gronk' and I saw nobody else behind me, I knew I couldn't get caught from behind and 'Gronk' was the only person in front of me so I had to get in the end zone."
KENNY STILLS: "Once I pitch it to DeVante and then DeVante pitches it to Kenyan, you expect it to become one of those toss-it-back across the field. So I'm kind of looking around expecting the ball to come and kind of like frustrated that the ball isn't going anywhere thinking that Kenyan is going to get tackled with the ball, and then he makes a play and Gronk kind of gets tripped up and then we're in the end zone."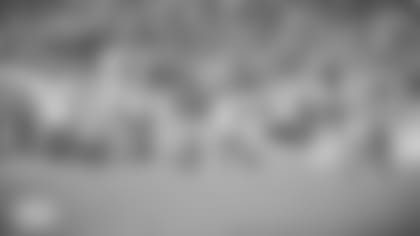 DeVANTE PARKER: "When I caught it, I just wanted to get some extra yards. I got what I could get and then pitched it back to 'K.D.' (Kenyan Drake) and then he took care of the rest."
TED LARSEN: "It looked like we had a little action and you just try to get down there. I was looking forward to making a block. I ended up making a block and it worked. He had a great run. They did a great job on that play just kind of executing what you practice."
THE VIEW FROM THE SIDELINE
Defensive tackle**Akeem Spence**joked that 99.99 percent of the players were talking to the man upstairs during the final play. As they watched it unfold, it became clearer and clearer that their prayers were going to be answered, particularly after Drake cleared every New England defender except for perennial Pro Bowl tight end Rob Gronkowski.
BRANDON BOLDEN: "Me and (**Senorise Perry**) heard the play call and both stood there, we were watching the play. And when Kenyan got the ball, I'm going to tap him, 'Hey, I hope he scores.' And he already took off down the field. So I was late to the party. So I end up running down there. Then when he scored, it was crazy. I've been in that situation plenty of times and then to come back and win it on a last play like that, that was amazing."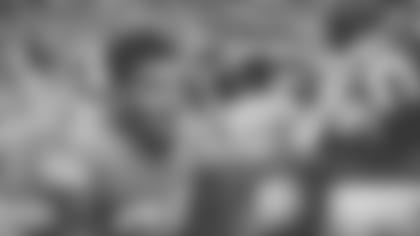 **BOBBY McCAIN**: "I was watching the whole play. I didn't know, I saw when he kind of had space at the end and I saw Gronk stumbling. I tapped somebody to my right. I don't know who I was talking to, but I was like, 'He's going to score. He's going to score. He's going to score.' And he ended up getting the tuck. Ooh, that was big!"
**MINKAH FITZPATRICK**: "Once I saw him breaking down the sideline and I saw him one-on-one with one of their players, I knew he was going to beat him. I honestly got chills running down my spine, in my arms and everything like that. I literally just took off and ran all the way to the end zone when he scored."
THE VIEW FROM THE OPPOSING SIDELINE
It's not common to see the New England Patriots on the wrong end of memorable plays like the one the Dolphins pulled off Sunday, and they were left to bemoan the missed opportunities that put them in a position to lose the game on the final play in the first place.
BILL BELICHICK: "Unfortunately, we didn't do a good job on that today. We need to obviously coach it better, play it better."
ROB GRONKOWSKI: "We practiced that play a few times for the Hail Mary. You guys have seen it before. Go up and get the ball. But they changed it up a little bit. It was just kind of sucky. … Every time we practice it, it's for the Hail Mary. You've got to be ready for anything. It's football. Just the way it ended, I mean, it sucked. I mean, I've never really been a part of anything like that. I feel like it's going to test our character big time, how we bounce back from something like that, and I've just got to make that tackle."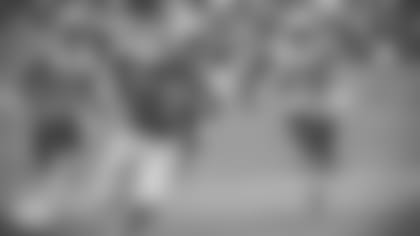 DURON HARMON: "We knew what was going to go down. They're too far to throw a Hail Mary, so we knew it was going to be a lateral situation. It just came down to just executing the way needed to execute, obviously. We didn't tackle and that was the main thing."
TOM BRADY: "They made a good play. I think we all have plays on offense for kind of those desperation plays, and I thought they did a good job executing it. They got it to their fast guys. Football is a crazy game. It shouldn't have come down to that. I think we left a lot more points on the board offensively. That's football."
The celebration at the back of the end zone, which started with Kenyan Drake heaving the ball into the stands, was something to behold. He was mobbed by several of his teammates and Ted Larsen took off his helmet in the end zone before joining the celebration. Ryan Tannehill just sprinted downfield, looked at his sideline and just fell on the ground with a combination of exhaustion and exhilaration.
RYAN TANNEHILL: "Honestly, I'm really exhausted from the emotion of the whole thing. Got into the locker room and I just felt like collapsing almost just from the emotion of fighting through, giving ourselves a chance. Thought we were going to have another shot. They ended up having a great drive down the field. Defense held. They kicked the field goal and we have one play, so you know it's a long shot. Just the emotion of that, and then obviously the elation of seeing 'KD' (Kenyan Drake) get in the end zone, it's pretty much as drastic of emotions as you can get right there of knowing you don't have much of a shot, to winning the game."
KENYAN DRAKE: "I threw the ball in the stands, so I know I'm going to get a fine from the NFL but I'm going to take that one on the chin. (laughter) To be able to celebrate this with my family, these players in here, these coaches, the fans, the city, it means the world to me."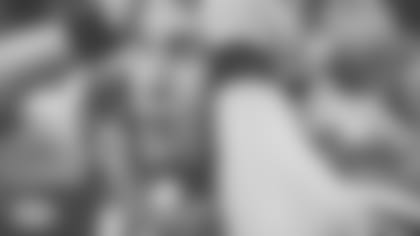 TED LARSEN: "You work so hard in this sport that when we get a chance to celebrate you really have to enjoy it, especially a win like that, where you don't think you necessarily have a shot. Six seconds, seven seconds left and you're on the 30. You try to appreciate those because those moments are kind of few and far between."
BOBBY McCAIN: "That's crazy. That's unbelievable. I'm at a loss for words, like I don't even know how to explain it. The change of emotions, just how you can go from being pissed off … I had tears in my eyes. It's unbelievable. I'm happy for Drake, happy for this team. We know we've got to keep chopping wood."
MINKAH FITZPATRICK: "Can't really describe it, for real. You're just in there just having fun. When you win a game like that against a great team like that, it's an awesome feeling. You just run. You just celebrate with all the teammates. That put a big smile on my face, but we still have a lot of work to do."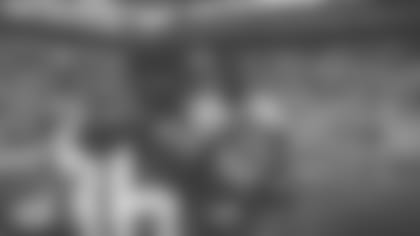 **ROBERT QUINN**: "Honestly, it's still barely settling in now. It's still kind of crazy. The emotions, hard to describe. Really a once-in-a-lifetime type feeling. But we're just happy with the win. It wasn't pretty, but we'll take it."
KENNY STILLS: "I'm just thanking God. I was sitting on the bench just kind of praying from the time that I didn't get the first down all the way to the end of the game. It's like, help us get a stop, help us win the game, help me find a way to help the team win the game, just anything. Please, please, please. And we go out there and execute that play, so when we got into the end zone, I just kind of fell to my knees and was so thankful because I know how important it is for us to win in order for us to keep our playoff hopes alive."
This was the type of ending that deserved a nickname, you know, like the Music City Miracle or Hail Flutie. Reporters came up with a couple of suggestions in the victorious locker room.
KENYAN DRAKE on how he likes Magic City Miracle: "I love it. At the end of the day, I wish this was the end-all, the be-all, but we have a whole other game to play next week. We are going to enjoy this for 24 hours, but at the end of the day, let's just take it one game at a time."
KENNY STILLS on how he likes the "Miami Miracle": "The Miami miracle? I like that, but it means nothing if we don't finish the season strong and find our way into the playoffs."
This wasn't the first time Kenyan Drake had been involved in a dramatic finish like we saw Sunday, although he had been on the losing side of it as a member of the Alabama team that was stunned when a last-second field goal attempt was returned for a game-winning touchdown by Auburn in 2013. For pretty much everyone else, this was something they had never experienced.
ADAM GASE: "I've seen a couple of these. I've been lucky enough to be on this side of the ball. I've been on the other side of the ball before. But as a head coach, this is first time for sure.
RYAN TANNEHILL: "A&M, we threw Hail Mary at halftime. Completed it, but it was halftime, so it doesn't quite have the emotion of this. This is definitely far and away the winner of that.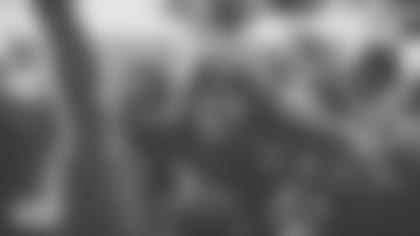 BOBBY McCAIN: "It's crazy, man. It's the most unbelievable finish I've ever had, ever been a part of. I'm excited. We're excited. It was a big division win for us. That was unbelievable. Unbelievable. Unexpected. Unexpected and unbelievable."
**RESHAD JONES**: "Unbelievable. I've never been a part of it. It was unreal. I'm glad he did cross that goal line to give us this W."
ROBERT QUINN: "You just have to keep fighting until the very end. I love to win, but I hate to have my heart pumping in this type of fashion."