Dolphins Head Coach Adam Gase said he will be evaluating a lot of things on offense over the next two days and might make some changes, but added that nothing "drastic" would happen.
"We've just got to figure out what we're going to be able to do best, who's going to be in there," Gase said. "I mean, we're playing a team that's playing well right now on defense, so we're going to have to make sure that we do a good job of setting everything up to where, personnel-wise, who's in there, what we're running, what we can get to. We've got a lot to look at this week."
The Dolphins return to Hard Rock Stadium next Sunday to face the Chicago Bears, who are coming off their bye.
The Bears, one of the surprise teams in the NFL so far this season, rank first in the NFL on defense in fewest rushing yards allowed per game, interception rate, sacks per pass attempt and fewest first downs allowed per game.
"We gotta kind of make a couple of decisions on who's playing where, who's going to available," Gase said. "It's nothing drastic. There's some things that I can do different to just make sure that we're in a good position. We'll be fine."
Case for the defense: Gase clearly was upset with the performance of the offense in the 27-14 loss against the Cincinnati Bengals, particularly because he was impressed by the play of the Dolphins defense. The Dolphins held Cincinnati, which had scored 34 or more points in three of its first four games, to one offensive touchdown. "I thought the defense did well," Gase said. "The defense played exactly the way that we talked about all week. That's why it probably irritates me more than anything that we screwed it up on offense. We scored more offense for their team on the offensive side than they let up. And that bothers me. I feel awful because our defense played really well and they did exactly what we wanted to do."
Tunsil status: Gase said Monday that offensive tackle **Laremy Tunsil** is in the concussion protocol. He was injured in the second half of the game against Cincinnati and did not return. Veteran **Sam Young** replaced Tunsil at left tackle.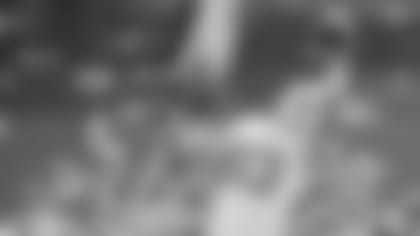 O'Leary observations: Tight end **Nick O'Leary** made his Dolphins debut against Cincinnati, playing 28 snaps on offense. O'Leary was not targeted in the passing game, but Gase said he was pleased with the former Florida State standout's performance. "He did well," Gase said of O'Leary, who split the tight end snaps with **Mike Gesicki** and **Durham Smythe**. "He's tough. He did a great job blocking. We throw him the ball, he's going to catch it. His effort was outstanding. He was throwing some blocks down the field. Got a 15-yard penalty called on him because he finished the play. I thought he did a good job. I thought it was a good mix with those three guys. We played all three of them and had different groupings for each guy. I thought they did a good job.
Reshad's return: In his first game back after missing two weeks because of a shoulder injury, safety **Reshad Jones** showed his Pro Bowl form. He led the Dolphins with eight tackles, including one for loss, and had two passes defensed. It was his deflection of a pass intended for A.J. Green that produced linebacker **Kiko Alonso's** interception in the first quarter. "It was great to get him back out there," Gase said. "He did a really good job of getting his hands on balls, playing tight coverage when he was asked to. He did a good job anytime he had to tackle. I mean, you couldn't even really tell he had anything going on with him. That's him. He's tough. If he's healthy enough to be out there, he has no strength, he's going to be out there. It's probably good that we didn't play him the week before. It was probably a smart decision on the trainer's part just to make sure we could get him a little bit stronger. But I thought he did a good job. It's nice having him back."
Grant makes history: With his 70-yard punt return touchdown at the end of the first half, **Jakeem Grant** became the first player in Dolphins history to score via reception, kickoff return and punt return in the same season. He returned a kickoff 102 yards against Tennessee in the season opener and had a pair of touchdown receptions, including one for 52 yards, against Oakland in Week 3. Grant also became the second player in NFL history (Dante Hall, 2003) with a 100+ yard kickoff-return touchdown, 70+ yard punt-return touchdown and 50+ yard touchdown catch in a single season.