Quarterback **Brock Osweiler's** strong performance in the victory against the Chicago Bears has him up for an award.
Osweiler is among the three nominees for the FedEx Air NFL Player of the Week.
Osweiler, who started in place of the injured **Ryan Tannehill**, passed for 380 yards with three touchdowns and two interceptions. The 380 yards represented the highest total for a quarterback in his first start with the Dolphins.
The other nominees for the award are Aaron Rodgers of the Green Bay Packers and Matt Ryan of the Atlanta Falcons.
Voting for this week's nominees is open until Thursday at 3 p.m. ET at **NFL.com/FedEx**. Fans can also vote on Twitter and Facebook using the NFL published polls.
As part of FedEx's continued commitment to deliver support to local communities, a $2,000 donation will be made to the USO in the names of both FedEx Air & Ground winners through FedEx Cares. This weekly donation of $4,000 will help support USO Pathfinder and other programs that help service members transition back to civilian life.
Sanders stands out: Osweiler isn't the only Dolphins player up for an award this week, as kicker **Jason Sanders** is among the five nominees for the Pepsi NFL Rookie of the Week. Sanders was 3-for-3 on field goal attempts against Chicago and his 47-yard kick on the final play of overtime gave the Dolphins their 31-28 victory. The kick was the second-longest overtime winner for a rookie since 1974. The other nominees are Jets QB Sam Darnold, Giants RB Saquon Barkley, Patriots RB Sony Michel and Broncos LB Bradley Chubb. Fans can vote for one of the five players on **NFL.com/rookies** through Friday at 3 p.m. ET to determine the winner, who will be announced Friday on "NFL Total Access" on NFL Network and on NFL.com.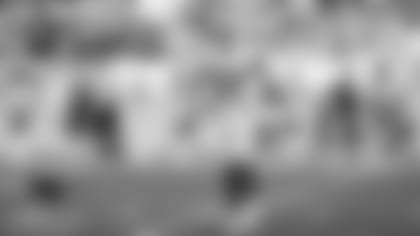 Rankings report: Week 6 of the NFL season is now over after the Green Bay Packers' 33-30 victory against the San Francisco 49ers on Monday night, and here's where the Dolphins rank in some team categories. On defense, the Dolphins lead the NFL in goal-to-go situations, allowing opponents to score a touchdown only 36.36 percent of the time. Offensively, the Dolphins rank in the top 10 in yards play (10th) and yards per passing play (8th). The Dolphins rank second (behind only Chicago) in interception rate. On special teams, the Dolphins are tied for first in field goal percentage, with Sanders a perfect 5-for-5 on the season, and thanks to **Jakeem Grant**, they're second in kickoff return average and third in punt return average.