The NFL made two announcements Wednesday regarding the Dolphins schedule, including finalizing the date of their Week 16 game against the Jacksonville Jaguars.
That game at Hard Rock Stadium has been scheduled for Sunday, Dec. 23 at 1 p.m. It was one of four games initially scheduled for Dec. 22 or 23, along with the New York Giants at Indianapolis, Baltimore at the L.A. Chargers, and Washington at Tennessee.
Additionally, the NFL announced that the Dolphins' game against the Green Bay Packers at Lambeau Field on Nov. 11 has been moved to 4:25 p.m. Barring other changes, it will be the only game on the Dolphins schedule outside of the Thursday night game this week that does not have a 1 p.m. kickoff time.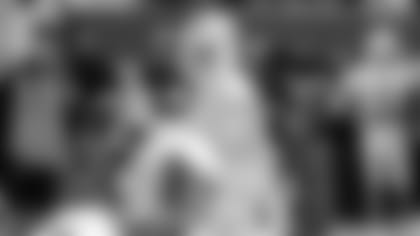 Brock goes back: **Brock Osweiler** will make his 28th NFL regular season start Thursday and exactly half of them came against the team he'll be facing. After signing as an unrestricted free agent after he spent his first four seasons in Denver, Osweiler made 14 starts for the Houston Texans in 2016 and posted an 8-6 record. Houston defeated the Oakland Raiders in the first round of the playoffs that season before losing to the New England Patriots in the divisional round. Osweiler, who was traded to the Cleveland Browns in March 2017, insisted returning to Houston didn't provide additional motivation. "No emotion," he said. "This really is just another game, but it's the most important game right now on our schedule because it's the next one. Coming off a home loss to a good Detroit football team, this next game against Houston is very important to us. We need to get back in the win column and we know it's not going to be an easy task."
Parker prepared: Wide receiver **DeVante Parker** could become an important part of the Dolphins passing game with **Albert Wilson** and **Kenny Stills** both sidelined by injuries. Parker has been active for only two of the first seven games of the 2018 season, but he has shown in the past the ability to be a difference-maker for the Dolphins, and that's what he's planning on being again if given the opportunity. "I feel pretty good about it," Parker said this week about the prospects of having a significant role on offense. "I just want to go out there and make them proud, do whatever I can to help them out." Gase said he has confidence in Parker because he's seen him do it before. "I think he's focused on getting ready for this game and making sure that he's dialed into what we're doing," Gase said. "He's just looking to go out there and make as many plays as possible."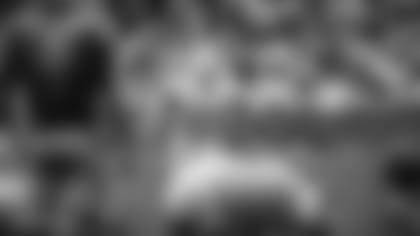 Baseball fever: The 2018 World Series began Tuesday night when the Boston Red Sox defeated the Los Angeles Dodgers at Fenway Park, much to the chagrin of **T.J. McDonald**. The Dolphins safety played his college football at USC and is a big fan of both the Dodgers and the Los Angeles Lakers. McDonald, who often can be seen in the locker room wearing a Dodgers cap, actually said baseball was his first love and he was good enough as a high school outfielder to be selected in the 30th round of the 2009 Major League Draft by the Toronto Blue Jays. "I love it," he said. "It's a game that's pretty tough. Shoot, if you can tell me that you can win three out of 10 times and be considered good, that's probably the only game you can do that."
College reunion: Cornerback **Cordrea Tankersley** will be reunited Thursday night with quarterback DeShaun Watson, with whom he won a national championship at Clemson in 2016 after losing in the national title game the previous year. "He definitely helped put Clemson on the map," Tankersley said. "That shows what kind of player he is, Clemson coming from one of those middle programs to a top institution now because of him. Been to the Heisman two times. He's a special player." Tankersley and Watson are among the seven former Clemson players on the Dolphins and Texans rosters, along with Miami LB **Stephone Anthony** and DE **Andre Branch**, as well as Houston WR DeAndre Hopkins, NT D.J. Reader and DE Carlos Watkins. Of the other five, only Watkins was on that 2016 national championship team. "I can't wait to line up against (Watson)," Tankersley said. "Man, I've been playing against him for three years in practice and stuff, so technically it's no different. It's just we were on the same team at the time. But I'm looking forward to seeing those guys."
Gesicki getting warmed up: Rookie tight end **Mike Gesicki** is trending upward. He's coming off the most productive game of his young NFL career with three catches for a season-high 44 yards against Detroit, and those numbers could have been better had not been forced to leave the game in the second half because of an injury sustained when he went low to take on a tackler. "Exciting," Gesicki said of his three-catch game. " It was fun. It was cool to make some plays. Wish I could have stayed out there and made some more, but that's how the game of football goes. I should have just jumped over the dude, honestly. He went pretty low, but I was moving pretty fast and just wanted to play physical and lower my shoulder. Did that. But ultimately you got to play smart too." Gesicki could be in line for more opportunities moving forward as he continues to develop. "We'll just keep bringing him along," Gase said, "and hopefully as the season goes on, he just keeps getting better and better and we keep using him more."
X marks the spot: One of the best matchups for the game against Houston likely will be cornerback **Xavien Howard** against wide receiver DeAndre Hopkins, who led the league in touchdown receptions in 2017 and is having another strong year. Howard has been used at times over the past two seasons to shadow an opposing receiver, so it's entirely possible we'll see him following Hopkins around at times. "I just watched a little film this morning; I see he likes to push off a lot," Howard said. "He likes to get physical. That's going to be part of his game. He can make some hell-of-a-catches." Howard didn't hesitate when he was asked whether he could match Hopkins' physicality: "Oh, yeah. I'm a physical corner. It comes with it."
Hurricane help: As a reminder, the Dolphins will team up with Feeding South Florida on Friday when they host a Hurricane Michael relief effort in the parking lot of Hard Rock Stadium. The event will take place from 3-7 p.m. Those wishing to donate are asked to bring the following items: diapers; baby wipes; pop-top canned goods; peanut butter; granola bars; and cereal. 
Hurricane help, part two: Running back **Kenyan Drake** created a GoFundMe page, also to help with relief efforts associated with Hurricane Michael. "I have family directly affected by Hurricane Michael, as was part of my home state of Georgia, with serious devastation in Florida — my NFL home," Drake wrote. "In conjunction with a supplies drive in Georgia, all funds raised here will go directly towards purchasing additional items needed to be delivered to emergency shelters. Thank you for your support!" Those wishing to donate can visit **https://www.gofundme.com/fwee5-hurricane-michael-relief**.