While NFL teams with returning head coaches started their offseason program Monday, the Dolphins were getting ready for their three-day voluntary minicamp.
The minicamp will be conducted from Tuesday through Thursday, with practice scheduled to begin each day at 11:25 a.m. Only teams with new head coaches, as is the case with the Dolphins and Brian Flores, are eligible to conduct this voluntary veteran minicamp.
The Dolphins then will embark on Phase Two of the offseason program next week. That will last for three weeks and will feature on-field workouts that may include individual player instruction and drills and team practices conducted on a "separates" basis. No live contact is permitted, nor are offense vs. defense drills.
Phase Three will start May 13, will feature nine days of Organized Team Activities (OTAs) and will conclude with a three-day minicamp June 4-6. No live contact is permitted during Phase Three, but 7-on-7, 9-on-7 and 11-on-11 drills are allowed.
The Dolphins also will conduct a three-day rookie minicamp on either of the two weekends following the NFL draft, so either May 3-5 or May 10-12.
With the 2019 NFL draft now less than two weeks away, General Manager Chris Grier will hold the annual pre-draft press conference Wednesday afternoon. In the meantime, reports will continue to surface about player visits and potential team interest, though it should be noted that every team will study a lot of prospects each year and visits and workouts don't necessarily correlate to draft selections. For example, the Dolphins didn't have a visit or work out **Minkah Fitzpatrick** during the draft process last year before making him the 11th overall selection.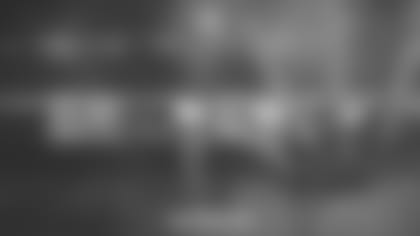 After the **release of the preseason schedule last week**, expectations are that the 2019 regular season schedule will be unveiled sometime this week. It's when we'll find out the dates and times of the Dolphins games and whether reports of the Dolphins facing the Dallas Cowboys on Thanksgiving Day were accurate. As a reminder, the Dolphins' 2019 home opponents include Buffalo, New England, the New York Jets, Baltimore, Cincinnati, the Los Angeles Chargers, Philadelphia and Washington. Road opponents include the other three AFC East teams, as well as Cleveland, Pittsburgh, Indianapolis, Dallas and the New York Giants.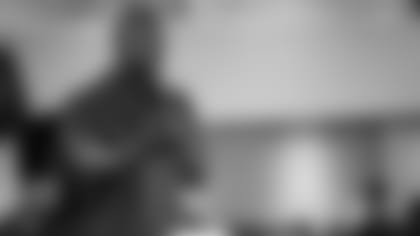 Head Coach Brian Flores revealed his vision for the Dolphins on Sunday when he **addressed the more than 800 participants at the fourth annual Coaches Clinic at Hard Rock Stadium**. As part of his message to the participants, Flores said: "For me, as a football coach, what you're going to see out there this year is a team that's smart, a team that's disciplined, a team that is fundamentally sound and a team that's violent, tough and aggressive. That's kind of who I am and I want our team to reflect that."