The status of the Dolphins offensive line for the game against the Green Bay Packers was a mystery after the final practice of the week Friday.
Head Coach Adam Gase said the status of Tunsil and James, who both practiced on a limited basis all week, would be game-time decisions.
"The fact that we had them out there today, it's always good," Gase said. "But we'll see tomorrow how they feel. It's going to go up to the game."
As for Larsen, he's been dealing with a neck injury.
"He's struggled the last couple of weeks," Gase said. "We didn't do as much with him this week. We've got to get him some rest and get him recovered."
The Dolphins added depth on the offensive line Friday afternoon when they promoted guard **Isaac Asiata** from the practice squad. To make room, the team waived linebacker Martrell Spaight.
Harris update: Defensive end **Charles Harris** officially was ruled out of the Green Bay game Friday and will miss his fifth consecutive game, but Gase said the 2017 first-round pick has made real progress in his recovery from a calf injury. "He looks different," Gase said of Harris, who practiced on a limited basis the past two days. "Last week when I saw him kind of doing some of those drills, I was like, how far off is he? And then when I saw him this week, you could tell he's confident, he's bursting. He looked like what we want him to look like. I think we're close. I think we just gotta keep monitoring him, make sure that we don't jump the gun."
Cornell coming on: Rookie cornerback **Cornell Armstrong** has been a contributor on special teams all season, but he got his first opportunity to see action on defense last Sunday against the Jets and is hoping that was just the beginning. "You get put in that position you just make the most of it," said Armstrong, who played 14 defensive snaps in the 13-6 victory against the Jets. "I feel like I earned the coaches' trust and was put in that position to be able to go out there and play with those guys on Sunday. It was truly a blessing, man, to be able to go out there, compete with some great players —Mink (**Minkah Fitzpatrick**), Shad (**Reshad Jones**), X (**Xavien Howard**), Bobby (McCain), T.J. (McDonald), Walt (Aikens). I can go through all of them. It felt good to actually be there with them."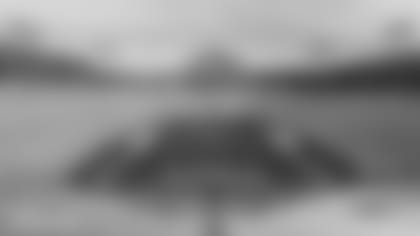 Lambeau legacy: Wide receiver **Kenny Stills** spoke Thursday about playing at the stadium that his father called home during part of his NFL career, but the same goes for linebacker **Mike Hull**. Like Mike, Tom Hull was a linebacker out of Penn State and one of his two NFL seasons (1975) was spent with the Packers. "I know the story from his time up there," Mike said Friday. "And he actually liked it so much in Green Bay he ended up staying for five years after he was done playing. He likes it up there a lot. He was actually debating coming up (from Pittsburgh) for that game, but he came out for the Jets game last week since it was my first game back." Hull resumed his role as a core special teams player against the Jets in his first action of 2018 after beginning the season on injured reserve.
Brendel ready: Like Hull, Brendel made his first appearance of the season against the Jets after also starting the season on IR, and now he finds himself staring at the possibility of starting against the Packers because of all the injuries on the offensive line. Brendel appeared in all 16 games for the Dolphins last season but has never made an NFL start. "I'm good, for sure," Brendel said. "I'm ready to go. Better than ever." Being able to come back from IR was significant for Brendel. "It's nice," he said. "IR is kind of a long road. I'm really thankful for the Dolphins to use one of the two spots to bring back, me and Mike Hull. It's just great to be back. I'm just ready to work my ass off and make sure I can do the best I can to help the team."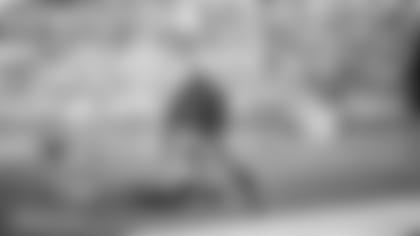 Remembering Gore: Before he became head coach of the Packers, Mike McCarthy spent one season as offensive coordinator of the San Francisco 49ers. That year was 2005 and the 49ers roster featured a rookie running back from the University of Miami named **Frank Gore**, the same Frank Gore who's still going strong for the Dolphins 13 years later. "The toughness and tenacity he brings, not only to game day, but what he does every day at practice…he's the most instinctive, natural runner I've ever been around," McCarthy said this week. "He's clearly a Hall of Fame back, and he really was the day he walked into this league." Gore has had success against Green Bay since McCarthy became head coach in 2006; in seven games (five regular season, two postseason), Gore has three 100-yard outings and seven rushing touchdowns.