On the same day he was named AFC Defensive Player of the Week, **Xavien Howard** missed practice with a knee injury that could force him to miss a game or more.
Head Coach Adam Gase said Howard was injured on the play where he recorded his second interception in the 21-17 victory against the Buffalo Bills and would be "week to week" before adding he would not rule him out yet for the game against the New England Patriots on Sunday.
"We're going to have to see how it goes the rest of the week," Gase said. "I'll probably know more toward the end of the week whether or not he's got a shot."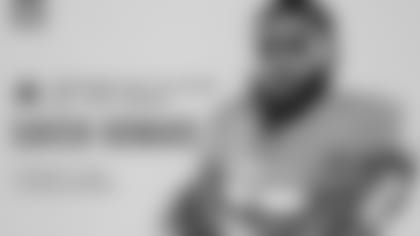 Howard won his second AFC Defensive Player of the Week award, the first coming last season for his Week 14 performance against those same Patriots.
He now leads the NFL with seven interceptions, the highest total for a Dolphins player since 2003 when Patrick Surtain also had seven. Howard is a big reason the Dolphins are second in the NFL with 19 interceptions and have a plus-8 turnover margin.
"You throw the ball at him and you're inaccurate, he's not just going to knock it down, he's going to pick if off," Gase said. "He's one of our best players, if not our best player on that side of the ball. That's what this game is and that's what this league is. If he can't go, you're not going to replace him. But we've got to shuffle some things around and put ourselves in good position."
New corner: Perhaps coinciding with Howard's injury, the Dolphins added depth at cornerback when they claimed **Dee Delaney** from the Jacksonville Jaguars. The rookie from the University of Miami appeared in two games for the Jaguars this season before being waived Monday. "We're always looking for corners, especially with the way things have been going lately. We're losing guys left and right and anytime our guys have anybody that they really see as somebody that we can get our hands and see for ourselves and see what they can bring to the table, we had the opportunity to do that. They thought it was a good guy for us to bring in."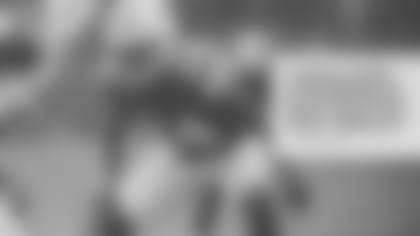 Torry time?: If Howard winds up having to sit out the game against New England, second-year player **Torry McTyer** could get the call to replace in the starting lineup as a boundary cornerback. McTyer has appeared in 11 games this season with two starts, against the Cincinnati Bengals and Chicago Bears.
"I learned a lot throughout the process of this year," McTyer said, "and I still feel like there's still a lot I need to learn." The Dolphins opened the game against Buffalo last Sunday with Howard and **Minkah Fitzpatrick** and **Bobby McCain** in the slot, though McCain also has started games outside this season and also would be an option to replace Howard.
Home sweet home: The Dolphins will go into the game against the Patriots with a 5-1 record, already surpassing the four home victories from 2017. With victories against New England and Jacksonville on Dec. 23, the Dolphins would have their best home record since 2002 when they were 7-1. "That was something that we've been talking about," Gase said. "It really came to light probably after last season and we've been talking all year of how we need to do a great job of winning our home games. We had a slip-up against Detroit. We haven't fared too well on the road. We need to improve that and figure that one out, but being able to play at home … the weather is good for us because we're down here all the time and I think sometimes it hits some of these teams pretty hard, especially now. Last Sunday was … you looked at those guys at the end of the game, I mean, everybody was exhausted. We just need to keep that going and anytime we play a home game, we need to figure out to win a game."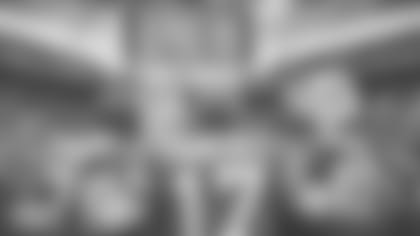 Practice moves: The Dolphins made a couple of moves on their practice squad, signing linebacker **James Burgess** and releasing defensive tackle DeShaun Williams. Burgess is embarking on his second stint with the Dolphins. He was signed as an undrafted rookie free agent in May 2016, was waived in September and then re-signed to the practice squad, where he was for nine days. Since that time, Burgess has spent time with the Chargers, Ravens, Jaguars and Browns, though he has yet to play in an NFL game.