In his 40th season covering the Miami Dolphins, Andy Cohen celebrates the 100th anniversary of the NFL by looking back at some of most memorable moments, players and performances in Dolphins' history.
It was the greatest pass I had ever seen Tom Brady throw.
The date was Oct. 19, 2003. The place was what was then called Pro Player Stadium, now Hard Rock Stadium. The situation: The Dolphins and Patriots were tied at 13 in overtime. The Patriots had the ball at their own 18-yard line after intercepting a Jay Fiedler pass.
Tom Brady takes the snap, pump fakes a short throw, rolls to his left and somehow unleashes a Troy Brown seeking missile that had to travelled 65 yards in the air, hitting Brown in full stride for a 82-yard game-winning play. I mean I've seen Brady make some great throws over the years, some clutch throws and some unforgettable throws. But not like this one. Not with that type of velocity and not with such remarkable accuracy. I remember leaving the stadium that day, shaking my head, wondering what the future had in store for this 26-year-old quarterback out of Michigan.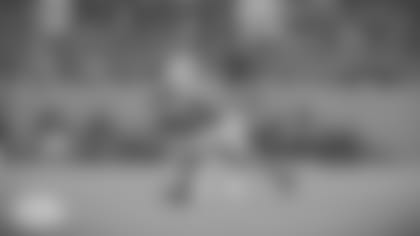 Well, now we know. On Sunday, Tom Brady will be making his 34th start against the Dolphins at the age of 42. He is 22-11 in the previous 33 games. While I can't tell you back in 2003 that I imagined he would someday become perhaps the greatest quarterback of all time, it was evident by that throw to Troy Brown that this was a special player capable of special things.
Nonetheless, the Dolphins have been as successful as any team against Brady, most of that success coming in South Florida where Brady has won just seven of 17 meetings, by far his worst road record against any team. Never did he struggle more down here than in the 2006 game when he completed just 12 of 25 passes for 78 yards in a 21-0 defeat. He was sacked four times in that game, once by Jason Taylor, and fumbled twice. It was certainly one he'd rather forget.
For years I've tried to figure out if there's a secret to Brady's struggles in South Florida, if the Dolphins know something at home other teams don't. I always seem to come up empty. Last year, after all, it took a Miami Miracle.
But even that can't take away from the enormity of what Brady has accomplished, not when he's got six Super Bowl rings as evidence. I'm not sure whether I'll be happy or sad when he finally calls it a career. I know there are three teams in the AFC East that will be absolutely thrilled.
As we prepare for another Brady bunch of throws, as we marvel over how he has defied logic playing this long and this well, it dawned on me that, given this is Brady's 18th season in the league, some of you might not remember what the Patriots had, or didn't have, at quarterback before his arrival. It was, after all, a very long time ago.
So here's a quick history lesson.
No, I won't go back to a guy named Babe Parilli in the old American Football League because even I'm not old enough to remember seeing him play. But here's a run down of some of the Patriots' quarterbacks I have covered since beginning my pro football journey in the summer of 1980.
Steve Grogan (1975-83 and beyond): An above average player who was purely a pocket passer. Grogan actually started some games through the 1990 season, the Patriots always seeming to look for a better option.
Tony Eason (1984-86): What player did the Patriots select when they bypassed Dan Marino in the first round of the 1983 draft? Yes, Tony Eason out of Illinois who started three seasons and was never much better than OK.
Doug Flutie (1988): A brief and uneventful starting stint when Flutie threw more interceptions than touchdown passes.
Marc Wilson (1990): Started six games that season, the most of any Patriots' quarterback, which says plenty about the uncertainty at that position.
Hugh Millen (1991-92): Started 20 games over two seasons and never made much of an impact.
Drew Bledsoe (1993-2001): The best of the pre Brady quarterbacks. The first overall pick in the 1993 draft, Bledsoe spent eight seasons as the starting quarterback, making the playoffs four times and the Super Bowl once. Who knows how long he would have been there if not for a serious injury early in the 2001 season that opened the door for a kid named Brady.
And that's when everything changed. Except for the 2008 season when Brady suffered a season-ending knee injury in the opener and was replaced by Matt Cassel, Brady has started all but four games since, a remarkable run for a stand-in-the-pocket player.
The question everyone now keeps asking: How much longer can he go? Brady says he'd like to play until he's at least 45 years old, which remarkably no longer seems out of the question. That he is still at or near the top of his game is as amazing as his longevity.
And when that day arrives, when we've finally seen the last of No. 12, I'll watch that tape one more time of the pass to Troy Brown back in 2003. Because I'm not sure he's ever thrown a better one.