With the New England Patriots coming to town Sunday, there is no time to dwell on the events that transpired, or didn't transpire, in the season opening loss to Baltimore. So let's turn the page as quickly as humanly possible, as I'm sure this entire team and coaching staff are trying to do as well.
Sum up Sunday? Started bad, never got better. OK, let's move on.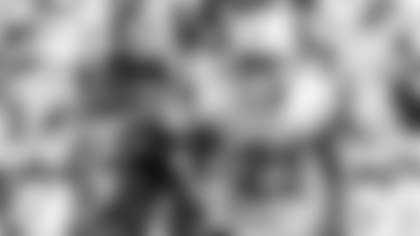 Under normal circumstances, this would be an emotional week for Coach Brian Flores and several members of his staff who coached for the Patriots and were instrumental in their success. But these aren't normal circumstances. With the mountains of challenges facing the team at this precise moment, there is little time for sentimentality. I'm sure on Sunday afternoon when Flores gazes across the field and sees Bill Belichick standing there with those headsets on that it'll probably hit home then. After all, Flores spent 15 years of his life in New England, some of it at Belichick's side. But it won't for a second deter his thought process in the days leading up to the game. Flores, after all, has always been far more about today than yesterday. "My focus," he says with conviction, "is on this team and finding improvement."
Flores emphasized in his press conference Sunday afternoon that the practice field is where improvement must first come and he reiterated that thought a day later. See, with some teams that would be little more than coach-speak. But when you've added 14 new players to your roster since the preseason games ended, and many of them are contributing, the importance of practice is raised several notches.
And perhaps no area needs that practice time as much as the offensive line. We saw what perhaps was the vision for this season against the Ravens: Jesse Davis moved from right tackle to left tackle; rookie Michael Deiter starting at left guard, veteran Daniel Kilgore at center and two newcomers on the right side, Julie'n Davenport at tackle and Danny Isidora at guard. But this group had so little time together last week, how much could we really expect? This week is about improving communication and about developing a degree of cohesiveness that is so important when you're trying to turn five into one.
Speaking of Jesse Davis, he certainly deserves the contract extension he received over the weekend. I mean this guy has played and played well at guard, at right tackle and now at left tackle. A few years ago he was just looking for employment, now he's the most versatile lineman on the team, a great story of perseverance, which I will delve deeper into in an upcoming column.
As for Flores, you've got to admire how he handled Monday's press conference, how he openly shared the blame and how he didn't mince words when it came to the performance of his team. "There are a lot of concerns," he said. "I'm disappointed in all three phases. That starts with me. I didn't coach well enough and we didn't play well enough. We have a long way to go." And then some hope. "A lot of things that happened in this game are correctable," he said. "If we can get that down, we'll be better next week."
I know there will be debate through the season on when and how much second-year quarterback Josh Rosen should play, but at this precise moment I believe Ryan Fitzpatrick provides the veteran savvy and calm guiding hand that this offense needs. No, Fitzpatrick didn't light up the stat sheet on Sunday, but you saw enough good things to justify continued playing time. "We've got to continue to keep a positive attitude, and in doing that, hope that the results will follow," Fitzpatrick said.
I wasn't sure heading into the opener what kind of role undrafted rookie receiver Preston Williams would have, but as it turned out he was in the starting lineup and was targeted five times, second most of the wide receivers. His three catches for 24 yards was punctuated by a 6-yard touchdown catch, obviously his first as a pro. "I want many more now," Williams said of his touchdown catch. This young man, all 6-foot-5, 218-pounds of him, has a chance to be special.
Linebacker Sam Eguavoen completed a remarkable story Sunday from selling sneakers back in Texas to a three-year stint in Canada to being a starting linebacker on opening day in the NFL. He had four tackles in the game and was credited with half a sack.
You've got to remember that, as hard as it is to see through losing, many of these young players with big upsides are getting invaluable inexperience this season.
Other than the offensive line, perhaps the area in need of greatest improvement after Sunday's loss is the secondary. I went into the season thinking this could be the strength of the team, but after giving up five touchdown passes to Baltimore's Lamar Jackson, now you just don't know. This week, facing Tom Brady and with Antonio Brown expected to play and with one of the game's most dynamic slot receivers in Julian Edelman, I expect to learn a lot more.
By the way, I'd pay admission just to see the matchup this Sunday between Brown and Dolphins' cornerback Xavien Howard. As good as Brown is, I wouldn't discount Howard's ability to at least slow him down.
You can't prosper in this league running the ball 12 times for just 21 yards. You just can't. Add that to the list of things that has to change.
Want some good news? The Dolphins were 100 percent in the red zone, scoring a touchdown the only time they got there.
And finally, really liked the four word tweet Monday from defensive tackle Davon Godchaux, who said simply: "We will be back."