There is so much to revisit after Sunday's riveting overtime victory over the Bears, so many plays and moments and individual efforts that demand some perspective before we move on to this coming Sunday and the Detroit Lions at Hard Rock Stadium. After all, you win a game like that one in the manner the Dolphins did and you want it to linger a while longer. So let's let it linger.
First, the big picture. The Dolphins are 4-2 the same record as this time a year ago, but the feeling is so different. The defense is fueled by a young nucleus, the offense is deeper and faster and more talented, the leadership is better defined and the overall prognosis is far more encouraging. No guarantees. But it is noteworthy how one victory, like the one over the Bears, can change the look of an entire season. The difference between 4-2 and 3-3 is just one game, though in this case it seems like much more.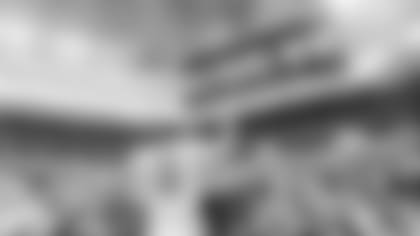 There was no definitive word Monday on the physical condition of quarterback **Ryan Tannehill** who missed the Bears game with a shoulder injury. Regardless, though, of how soon he returns, the story of this season will now always reserve a meaningful chapter for **Brock Osweiler**. Sure, he had a couple of interceptions against the Bears and a few other ill-advised throws. But he was otherwise outstanding, getting the ball out quick, locating the right receiver and putting together a near perfect fourth quarter and overtime. What a relief watching Osweiler after the problems of Jay Cutler a season ago. I was thoroughly impressed and now feel much better about the depth at quarterback moving forward.
So much happened on Sunday, so many remarkable twists and turns, that we have a tendency to overlook the obvious: The Dolphins won the game on a 47-yard field goal by a rookie kicker, **Jason Sanders**. You never really know about a kicker, especially a rookie, until he is faced with a game-defining moment, until the pressure is the absolute greatest. Now we know. I've said all along that this team by and large isn't good enough right now to dominate. That means a lot of close games and more moments like that one for Sanders. It's comforting to know the moment isn't too big for him. Sanders, by the way, is now six for six on field goals.
We have waited far too long for the Dolphins to regain a true home field advantage, but now they appear to have it. They are 3-0 at home this season after Sunday's win and actually have now won 14 of their past 19 home games. After two straight road defeats, that home field edge was exactly what this team needed.
As I replay the victory over the Bears, I keep finding so many plays we might have overlooked the first time, so many game-tilting moments that simply got lost amid the excitement of a wild fourth quarter and overtime.
Like that pass early in overtime, on a third-and-11 no less, that bounced off of **Danny Amendola** and into the hands of **Kenny Stills** for a 35-yard gain. How often do you see that? "That's when you know the football Gods are on your side," said Osweiler.
Or that 32-yard overtime run up the gut by **Frank Gore**, breaking tackles, refusing to go down. I've seen very few players over the years run as hard and with as much conviction as Gore.
Or how about that two-point conversion pass from Osweiler to Stills that tied the game at 21 and required a perfect touch and a perfect catch. Stills was the third option on the play after the first two options were taken out of the play by linebacker Kahlil Mack. Remarkable that the offensive line gave Osweiler the time to find Stills.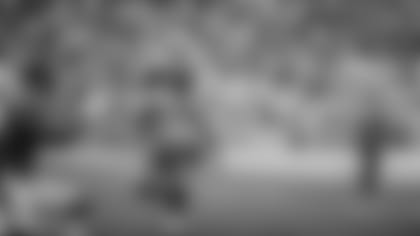 I think of one play, then another. The **Kiko Alonso** fumble recovery. The **T.J. McDonald** interception. The **Nick O'Leary** touchdown catch that gave the Dolphins a 7-0 lead. A fourth down stop by safety **Reshad Jones** early on. Even rookie tight end **Mike Gesicki** leaping over a defender late in the third quarter. Crazy game with so many turns.
Then there's **Albert Wilson** with the best day of his pro career, catching six passes for 155 yards including a 75-yarder late in the fourth quarter that bordered on the surreal, Wilson making about seven defenders miss as he weaved down the field. We are quickly realizing how special a player Wilson is, how his unique skill set means so much to this offense and how, on this Sunday, there would have been no victory without him. Important free agent signings? You can now put Wilson at the top of that list.
Got to also recognize the offensive line in general for not allowing a sack and for having so much to do with a rushing attack that averaged 5.2 yards a carry against the NFL's top rushing defense. Kudos in particular to right guard **Ja'Wuan James** who did remarkably well against Mack, certainly with a little help from his friends. Might have just been as good a game as James has played in his pro career.
Sure there is plenty to work on. You don't give up 467 yards and four touchdowns without concerns. It is clear, for instance, that injured cornerback **Bobby McCain** can't return soon enough. The Bears took advantage of McCain's absence, working on the less experienced **Torry McTyer** for several big pass plays, clearly and smartly staying away from cornerback **Xavien Howard**. McCain is expected back soon, perhaps as early as Sunday against Detroit. That should help a lot.
And now we can move on to the Lions, hoping to make it back-to-back home victories, trying to win five of their first seven games for the first time in 15 years and clearly energized by what happened against the Bears on the wildest of Sundays we won't soon forget.