Go through the names, go up and down the list of the eight players selected by the Dolphins in the 2018 draft, and you'll see production and promise. You'll see a group that collectively was one of the real positives of this season and individually has addressed some important needs moving forward.
No doubt this season as a whole has to be framed a disappointment. That's the way it always is when you don't make the playoffs. But there are some things we can take from this season and build on, some encouraging signs that the young core of this team is filled with enticing possibilities and certainly that the 2018 draft class is a big part of that.
How big a part should become more evident next season. But at this precise moment we have already seen enough to know with some clarity that this draft class has a chance to be special. And I'm talking from top to bottom. Granted, more growing needs to take place. There is always a natural progression between the first and second seasons and that progression will tell us so much more.
But this season has already told us plenty. In fact, seven of the eight 2018 draft picks have contributed significantly at least in some manner, the only exception being seventh round pick, linebacker Quentin Poling, who has been on the practice squad all season. The others? Let's take a closer look:
He is everything we had hoped he would be, and maybe even a little bit more. How many rookie defensive backs can come in and play the slot, the outside and safety equally well? How many come in on Monday when his teammates are off? Studies tape until late at night? Works all week to try to find an edge, a clue, something to make a difference? I recently asked Fitzpatrick whether his Pick-6 against the Vikings was preparation or anticipation? He smiled. "Maybe a little bit of both," he said. "I watched plenty of tape. I saw how often they ran that play. I was supposed to blitz, but I had a feeling it was coming my way." You can argue all you want about what player the Dolphins might have taken instead of Fitzpatrick as the No. 11 overall pick. But you can't argue with his results. This was a stud first round pick and I have a feeling he'll continue to prove it over the next decade or so.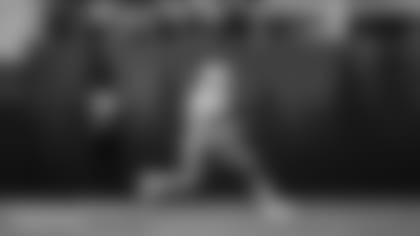 I truthfully expected better numbers out of Gesicki this season, but perhaps we overlooked how difficult a position this is to learn. "Other than quarterback," said Coach Adam Gase, "there is no more difficult position to grasp on offense. Look around the league. All the rookie tight ends have about the same numbers." Gesicki has caught 21 passes for 184 yards. His next touchdown will be his first. The talent is there and Gesicki has the ability to make a long-term difference. The step he takes between his first and second season should tell us plenty.
He earned the right to start early in his rookie season and Baker has not disappointed, taking recognizable steps forward as the season has progressed. It is his flat-out speed that gives him a chance to be special, that speed on display in his game-winning Pick-6 against the Jets. Baker is fifth on the team with 73 tackles, two for sacks, and I would imagine he should make an even greater impact next season.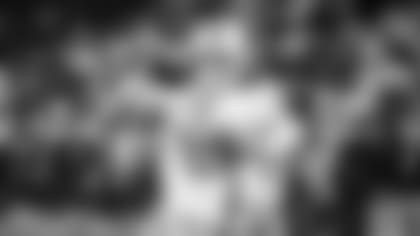 The same goes for Smythe as Gesicki. In his case, it is his receiving not his blocking that needs the most refining. Smythe has had an increased role over the past month or so. It'll be interesting watching both Gesicki and Smythe grow together.
Might have given Ballage's season an incomplete grade up until a few weeks ago, but now we know so much more. In fact, his 75-yard touchdown run against the Vikings served as a clear indication of his enormous upside. The power. The burst. The breakaway speed. This is an intriguing athlete, so big (238 pounds) and yet so fast. Could go down as a fourth round steal.
His playing time has increased as the season has progressed and we have seen some positive signs. But it's too early to know how Armstrong fits in the long-term plan that depends so much on the leap he takes from his first to second season.
Hard to get much more production out of seventh-round pick. Sanders missed only his second field goal of the season Sunday against Jacksonville. He is now 17 of 19 on the season and 33 of 34 on extra points. At one point, he went more than two months without missing a kick, impressive stuff. Find a rookie kicker having a better season?
"It's a mature group," Gase says of his rookie class. "They've done a good job of coming in and making plays."
Indeed, we already know enough about this draft class to brand it a success. The real intriguing part, though, is what comes next.