Eight down, eight to go. It's a perfect time to reflect, to evaluate and to gauge where the Dolphins have been, where they are and where they need to go.
You can talk all you want about a 3-0 start and four losses in the following five games. But it doesn't really matter how exactly you got to 4-4. That's the record. That's the only bottom line that matters. That's how you'll be judged.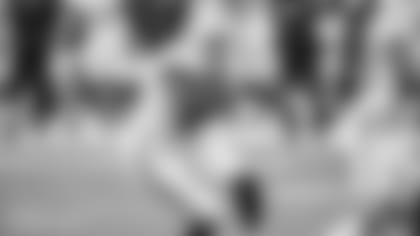 Still, the road to 4-4 has been both arduous and rewarding, a few unexpected detours, some exhilarating moments and the type of up-and-down play that usually accompanies a .500 record.
Subplots? Headlines? Gripping moments? There were many.
The injuries, so many areas affected, so many key components shelved for the season, so much to overcome.
A defense that surged early on, leading the league in interceptions, already with more interceptions than the entire 2017 season, only to struggle over the past two games, breakdowns inexplicably coming in every phase.
An offense that showed so much potential, before the injuries changed everything, first on the offensive line, then at quarterback and most recently at wide receiver.
The highlight reel plays from **Albert Wilson** and **Jakeem Grant**. Could there have possibly been a more poignant image from the first two months than these two players sharing a high-five in the open field on Wilson's long touchdown against the Bears?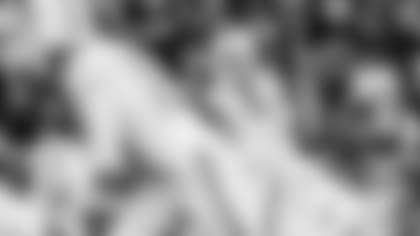 The surprisingly steady hand of **Brock Osweiler** replacing **Ryan Tannehill**, another example of the depth on this team stepping forward in light of all those injuries.
A would-it-ever-end opening day victory over the Titans, in hours and minutes the longest game ever played, both teams put through an emotional ringer thanks to a pair of interminable lightening delays.
The victory over the Bears on the final play of overtime, clearly the most dramatic moment of the first half.
And then those final two disappointing performances leading up to where we are right now, first at home against the Lions, then on the road at Houston, in each case the defense failing on so many fronts, most notably against the run.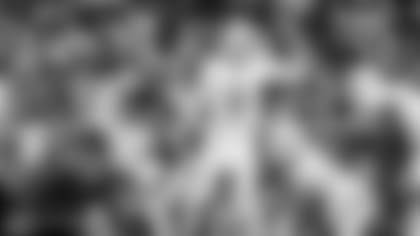 The Dolphins will undoubtedly need to take a different route in November and December to get where they hope to go. A quick midseason look at how they got here, breaking things down by position, clearly illustrates that.
Quarterback: The shoulder injury suffered by Ryan Tannehill against the Bengals in the fifth game of the season dramatically changed the script. Give Osweiler credit for helping this offense stay productive, clearly an improvement from Jay Cutler a season ago. What's next: See how quickly Tannehill can get healthy.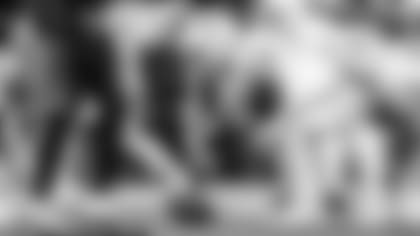 Offensive line: Two months ago we were talking about how the Dolphins had five starters identified, how they would benefit from working together all offseason and how they had a chance to grow into something special. Then came season-ending injuries to center **Daniel Kilgore** and guard **Josh Sitton** and everything changed, the depth severely tested. The good? Tackles **Laremy Tunsil** and **Ja'Wuan James** have been generally solid, sometimes outstanding. What's next? Just hope for no more injuries.
Running back: Could there be a more compelling story than what **Frank Gore** is doing at 35 years old? Couple that with the big plays of **Kenyan Drake** and you've got a productive pair. What's next? Keep pounding Gore up the middle; keep getting Drake in the open field.
Wide receiver: Similar story as the offensive line. Looked solid early on, then Wilson was lost for the season and now **Kenny Stills** is trying to return from a groin injury. What's next? If the Texans' game was an indicator, and I believe it was, the Dolphins need to continue to get a whole lot more out of **DeVante Parker**.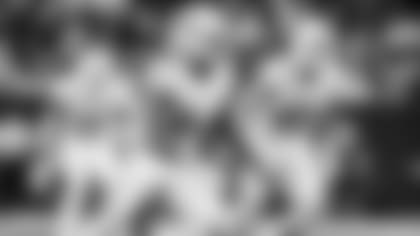 Defensive line: The loss of **William Hayes** has hurt, no doubt certainly against the run. But it doesn't explain the lack of a consistent pass rush or a lack of productivity from some of the other players. What's next? Defensive ends **Cam Wake** and **Robert Quinn** need to have strong second halves.
Linebackers: **Kiko Alonso** has been Pro Bowl good, but the two young starters **Raekwon McMillan** and **Jerome Baker** are playing like, well, two young starters. Each has had his moments, but there is clearly a learning curve here that will require some patience. What's next? Hope that growth process accelerates.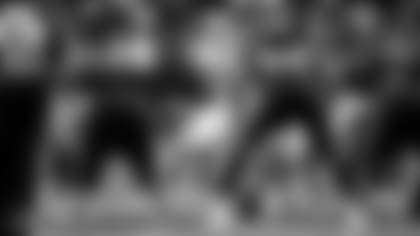 Secondary: Why so many big plays given up over the past two games? Why so many obvious breakdowns? It's somewhat baffling because this group is healthy, cornerback **Xavien Howard** has just about matured into elite status and No. 1 pick **Minkah Fitzpatrick** has been as good as advertised. Still, the problems exist and the proof is on the tape. What's next? This group needs to start playing like the strength of this defense, which is exactly what it should be.
Special teams: One of the most consistently effective areas through eight games. The rookie placekicker (**Jason Sanders**) and the second year punter (**Matt Haack**) have been excellent and Jakeem Grant has already returned a kickoff and a punt to the house. Except for one return against the Titans, the coverage teams have been solid. What's next? More of the same.