While the Dolphins faced the New Orleans Saints in their preseason finale without 32 of the most significant players on their active roster, wide receiver Albert Wilson was happy to get in on the action.
Wilson is without question a significant player for the Dolphins, but the game at the Mercedes-Benz Superdome on Thursday night represented the biggest step yet in his comeback from the hip injury that cut short his 2018 season.
In the 16-13 Dolphins victory, Wilson finished with two catches for 16 yards and one rushing attempt that lost 2 yards, but the biggest number easily was the 10 snaps he got.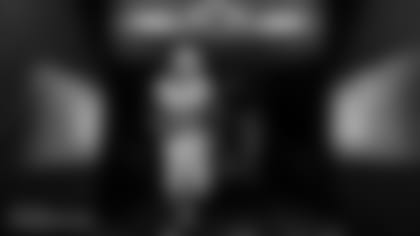 They were the first snaps Wilson got in a game since Oct. 28 of last year when he was injured against the Detroit Lions at Hard Rock Stadium, and they were indeed a very big deal.
"It felt really good, just getting out there and competing against someone else besides our own teammates and just getting hit, just doing what I love again," Wilson said. "I felt pretty good getting out there for the couple of plays I had."
Wilson's appearance in the final preseason game obviously is a great sign heading into the regular season, which opens a week from Sunday against the Baltimore Ravens at Hard Rock Stadium.
"It's great to see him out there," Head Coach Brian Flores said at halftime of the New Orleans game after Wilson was done for the night. "We got him a few touches. He played fast and made some plays. That's what we expect to see out of Albert. It was good to see him out there."
Wilson got involved early on Thursday.
On the Dolphins' second offensive snap, Jake Rudock hit him with a quick pass at the line of scrimmage. Wilson never had a chance with a New Orleans defender immediately on top of him and the play lost 2 yards.
On the next play, a third-and-8 from the Miami 27, Wilson got open in the middle of the field and Rudock hit him for an 18-yard gain.
Later in the drive, Rudock handed off to Wilson on a jet sweep, though the Saints cut off the edge and the play resulted in another 2-yard loss.
On this night, though, the yardage wasn't significant. Wilson being able to play in a game was very significant.