Brian Flores summed it up best in one sentence: "We felt that this was the best move for the team."
It makes sense for so many reasons. Fitzpatrick has the experience you want against the four September opponents, all playoff teams a season ago. He has had a solid summer, established himself as a compelling leader and has developed an excellent feel for this offense. Plain and simple, he gives this team the best chance to win.
Couple all of that with the fact that Josh Rosen is still a work in progress, refining his game, learning this offense, and you can understand how this decision came about. I fully expect to see Rosen this season. He showed us real promise several times this summer, most notably on a 99-yard drive against Jacksonville. Now he needs to show more consistency on the practice field and be ready to step in if necessary.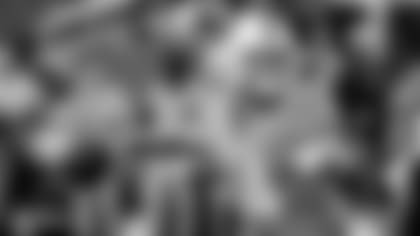 Said Flores about Rosen: "This is a young kid who works extremely hard and is talented. Playing quarterback in this league takes some time. I think he'll get there."
It just won't be to open this season. That job now belongs to Fitzpatrick, a father of seven who will be starting for his eighth different NFL team. Think about that. Let it marinate for a moment. The man with the bushy beard out of Harvard will have started for 25 percent of the NFL. This is one player who knows what he's getting into.
"I'm always confident in who I am and what I am as a player," Fitzpatrick said.
The news of the starting quarterback came from Flores shortly after the Dolphins finished off a 3-1 preseason with a 16-13 victory over the Saints. Nice to win and learn at the same time.
The big story of the night before the Fitzpatrick announcement was the return of wide receiver Albert Wilson, who hadn't played since injuring his hip last October. In one brief first quarter sequence, he showed a variety of skills. First catching a quick screen. Then running a jet sweep. Finally, his big play, an 18-yard catch down the middle. To have a dynamic threat like Wilson ready for the start of the regular season is a huge boost for this offense. Thursday night he took a few important first steps.
Some other thoughts from the fourth and thankfully final preseason game:
You knew this would be a night of rest for many of the front line players and many turned out to be about 30. Some are still recovering from injuries. Others have shown the coaches what they needed to see. You want to give them a breather 10 days before the opener. You want to make sure their bodies are as fresh as they could be. Can't argue with that.
The quarterback duties went to Jake Rudock, a final opportunity to convince the coaching staff they need to keep him as the third option. He was very good, certainly in the first half when he led three scoring drives and completed 13 of 16 passes, one for a touchdown. This was clearly the type of performance he was hoping for.
Anybody notice that Jason Sanders finished perfect for the preseason in field goals, making 10 of 10? Just saying.
Really like what I've seen this summer from second-year receiver Isaiah Ford, one of several difficult roster decisions at that position. Ford, a former seventh-round pick, is finally healthy and showed his upside on a 39-yard catch from Josh Rosen against Jacksonville and then on a 23-yard catch against the Saints, one of three he had on the night.
Defensive end/linebacker Nate Orchard has also put together a nice canvas of impressive plays this summer. He's certainly made a difference in the pass rush.
Which of the young players really helped themselves Thursday night? Here's three from my vantage point: tight end Chris Myarick with six catches, running back Myles Gaskin with some big gains in the second half, including a 17-yard run, and defensive end Dewayne Hendrix with yet another preseason sack, his third.
Rookie right guard Shaq Calhoun was the only projected offensive line starter to play in the game and he appeared to play very well.
And now, this coaching staff takes what it learned Thursday night against the Saints, adds it to the knowledge it has gained over the past five weeks and combs through all of that over the next day or so, making some of the most difficult decisions of the summer as Saturday's 4 p.m. cut down to 53 players rapidly approaches.