Quarterback Josh Rosen's first start with the Dolphins didn't look nearly as good statistically as it should have.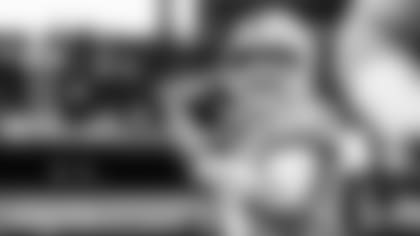 Rosen ended up passing for 200 yards with no touchdowns and no interceptions, but the numbers could have been — should have been — a lot more impressive had it not been for a series of dropped passes.
Though no NFL official stat is kept on dropped passes, it's no stretch to suggest the Dolphins had somewhere between four and six of those against the Dallas Cowboys on Sunday.
And that's not counting the oh-so-close touchdown pass to Preston Williams that was ruled incomplete when he dropped the ball while falling in the back of the end zone with Dallas cornerback Chidobe Awuzie having his hand on the ball every step of the way.
For Rosen, the bottom line is the Dolphins didn't win and the offense didn't get into the end zone.
He looked at his first start purely from a team standpoint.
"I thought we got off to a pretty good start and started to taper a little bit," Rosen said. "Some good, some bad. I'd say right in the middle."
Rosen finished the game 18-for-39 for 200 yards with no touchdowns and no interceptions.
He was on target early on, particularly when he dropped a beautiful deep pass to DeVante Parker that was good for a 40-yard completion on the opening possession of the game.
"I thought Josh made some good throws early," Head Coach Brian Flores said. "Started off with the long ball to DeVante. That's a good defense. I thought he was tough. Took a couple of hits. Stood in the pocket. Gave us some opportunities on some throws. The drops didn't help him. That would have helped us as a team. We just didn't get it done, but overall I thought he played all right."
By halftime, Rosen had passed for 156 yards, putting him on pace for his first NFL 300-yard passing performance.
Things, however, went south in the second half for Rosen and the Dolphins after they trailed only 10-6 at halftime.
"It felt really good," Rosen said about the first half. "I thought we had the defense on their heels. They have a really good pass rush. They started to emerge later in the game and I thought that we pretty much, for the most part, did a really good job of holding it back early in the game. I thought we had a really good game plan coming into it. It's just about sort of finishing the drives. I thought we put a couple of good ones together (drives), but we've just got to sort of cap it off. And then we stall it out inside the 5 twice. So that's never a good thing."
The Dolphins ended up 0-for-3 in the red zone, settling for two field goals and losing the ball on a fumble once.
That obviously played a big role in the outcome.
Rosen ended up completing passes to eight different receivers, with Williams and Jakeem Grant tying for the team lead with four catches apiece.