"Locker room leader with character that is off the charts; face of the franchise personality."
Those two traits topped Lance Zierlein's 2019 scouting report on Christian Wilkins. In the player bio in the same report for Wilkins, Zierlein notes that the William V. Campbell Trophy winner earned his degree in just two and a half years, the first scholarship Clemson football player to accomplish that feat.
"I get more joy and excitement out of watching my teammates succeed than myself," Wilkins said about his famous celebrations after a big Dolphins play. "I feel like it's infectious, too. Then other guys get excited for everyone else, and it's just the right mindset and energy to have."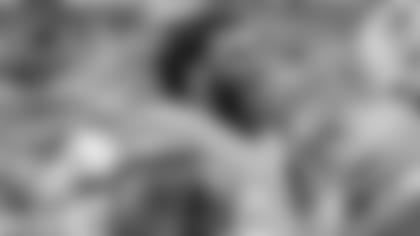 Head Coach Brian Flores' order for his players has never wavered. Tough, smart, disciplined players that want to embrace the grind of professional football. Players that love the game; these traits often displayed by Wilkins are the prerequisites of playing for the Miami Dolphins.
"Are they going to make the sacrifices necessary to become the player they want to be?" Flores opined at last month's scouting combine. 
The returns — on that front — with Miami's 2019 first rounder are in, and the results are an emphatic approval for Christian Wilkins.
One year earlier, Wilkins talked about what it means to be in Miami, and what the game means to him on The Audible, an official Miami Dolphins podcast.
"I just love the game of football so much," Wilkins said. "It's really such a special game, so I try to make sure I give my all to the game because that's what it deserves."
Playing 16 games and 729 snaps, while leading all rookie interior defensive linemen in tackles, Wilkins' production on the field is outdone only by his work in the community. Proudly proclaiming himself as the winner of his own race at the Dolphins Cancer Challenge, Wilkins takes every opportunity he can to give back.
"I'm always down to try to be a leader in the community, as well as on the field." Wilkins said. "I take pride in Miami now; this is my city. I take a lot of pride in it. Just getting comfortable, knowing a lot of people and just getting my face out there."
Like Flores, Wilkins' unwavering message rings true not just in the community, but on the football field and in the classroom.
"First of all, it starts with buy-in, believing in a system and really just believing in the installation of the organization, too," Wilkins said. "Just believing what the coaches say, buying into that and everybody has to be together."
For Wilkins, that buy-in resulted in an expansion of his role, and plenty of statistical achievements in his first year as a pro.
Wilkins embodies Flores' on-field vision for a multiple defense. A scheme that allows Wilkins to line up at a variety positions throughout the course of a game.
"I love that," Wilkins said. "It works well in our defense because we're pretty versatile. You can kick me out to a 5 [technique], play me at the 3, the 4i, shade, the 0. I try to pride myself on being versatile player. The more you can do, the longer you last and the more value you have."
Wilkins' versatility provides a promising trajectory heading into Year 2. Playing a multiple defense like the one Miami deploys under Flores will give Wilkins opportunities against both the run and pass.
In addition to Wilkins setting the pace among his rookie interior defensive line counterparts in the tackles department, the advanced metrics speak highly of his game, too. Pro Football Focus tracks the number of tackles a player makes within two yards of the line of scrimmage – a stat defined as a run stop.
Wilkins ranked tied for 11th in the NFL with 27 run stops among defensive linemen. He was the only rookie to check in among the top 30 in that statistic. Wilkins applied pressure on opposing quarterbacks on 30 occasions – more than fellow first-round interior defensive linemen Quinnen Williams, Ed Oliver, Jeffery Simmons and Jerry Tillery. The 30 pressures tied for the rookie-class lead with his former Clemson teammate Dexter Lawrence.
Putting together his best work late in the season, Wilkins dispelled the proverbial rookie wall.
"A lot of people talk about the rookie wall, and that's definitely a thing for most guys." Wilkins said. "There comes a point in the season where you might mentally be into it, but your body just can't do what it needs to do. I'm definitely excited that I'm no longer a rookie and I get to prepare for that the right way coming into Year 2."
The will and determination provided tangible results. Over the final seven games of the season Wilkins was 13th among his position in pressures and 10th in run stops.
Despite the success as a rookie Wilkins remains hungry, constantly refining his craft.
"I'm never satisfied with anything," Wilkins said. "I can work on everything. You're always chopping wood, you're always laying bricks to try to complete your game. Specifically, staying low with my pad leverage and also using my hands and being violent with my hands."
The Dolphins head coach notices that work ethic and that infectious desire to be the best.
"He's got an energy, he's got life to him," Flores said. "At the same time he has a poise and workman like demeanor. He works his butt off. Football is important to him."