The NFL season is grueling.
Playing 16 games with a 53-man roster often forces coaching staffs to get creative. Restrictive personnel allotments brought about the phrase, "the more you can do," which is a spin-off of a single-word-term that dominated the media availabilities of the 2020 NFL Scouting Combine: Versatility.
Brian Flores – the ultimate jack-of-all-trades – talked about the flexibility afforded by versatile players in his presser from Indianapolis.
"Versatility is very important for us," Flores said. "This isn't like quarterback where you play one spot. Guys that can play multiple positions, that's a good thing. Having the ability to move a guy like Bobby [McCain] from safety to nickel to different positions, I think that's good."
The same is true of Flores' staff, and the apple doesn't fall far from the tree. The second-year head coach of the Dolphins' professional resume lists a multitude of jobs throughout a football operation: Scouting assistant, pro scout, special teams assistant, offensive assistant, defensive assistant, safeties coach, linebackers coach and defensive play caller. Those eight positions served as the prelude to Flores taking over the big chair in Miami.
Flores' staff welcomes some new faces in Year 2. Of the seven coaches departed from Flores' rookie season, four received promotions throughout professional and college football.
Former Wide Receivers Coach Karl Dorrell accepted the head-coaching position at the University of Colorado.
Former Assistant Quarterbacks Coach Jerry Schuplinski drops the assistant tag in a move to join former Dolphins defensive coordinator Patrick Graham with the New York Giants.
Former Offensive Quality Control Coach Tiquan Underwood is now in charge of the wide receivers at Rutgers University.
New offensive coordinator Chan Gailey enters his second stint with the Dolphins, and does so with a wide array of experience and knowledge.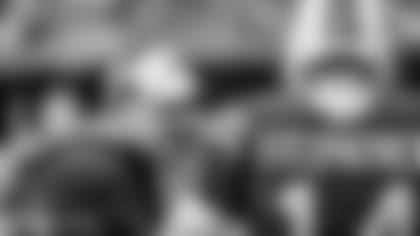 "Having coached against him in the past, he was always tough to deal with schematically," Flores said of his new offensive coordinator.
Gailey's resume is diverse both in titles held, and systems implemented. The first coach to transport the true spread offense from college to the pros, Gailey has coached on offense, defense, and sat in the head coach's chair at five different stops.
Defensive Coordinator Josh Boyer was here last year, but his promotion will elevate him to a level of constant collaboration with Flores. Boyer's specialty is the position group that he and Flores coached together in New England, the defensive backs. Titles ranging from defensive assistant, defensive backs coach, cornerbacks coach, passing game coordinator, and now defensive coordinator illustrates Boyer's climb up the ranks.
New linebackers coach Anthony Campanile chose the position despite drawing interest for the vacant defensive coordinator position at multiple Power 5 schools, according to Yahoo's Pete Thamel. That could have been Campanile's first solo defensive coordinator job beyond the high school ranks but he wanted to be with Flores in Miami.
Campanile coordinated both offense and defense at Don Bosco Prep in New Jersey. He has also been a defensive assistant and coached wide receivers, tight ends, defensive backs, linebackers and was a co-defensive coordinator in 2018 at Boston College.
New Quarterbacks Coach Robby Brown returns to the NFL after a brief stint at West Virginia. There, Brown worked closely with the head coach on game analysis and had direct oversight of the Mountaineers offensive game plans.
Prior to that, Brown spent four seasons with the New York Jets, two of which were with Gailey on the offensive side of the ball as offensive quality control. He also spent two seasons there as a defensive assistant. Brown worked with wide receivers, outside linebackers and was involved in game-management responsibilities on game day. He has also coached quarterbacks and running backs at the collegiate level.
New Assistant Defensive Backs Coach Curt Kuntz makes the jump from Struthers High School in Ohio. This will be Kuntz's first job in the NFL. "There are good coaches in Pop Warner, high school, college, NFL level," Flores said. "I think there's this idea that because it's a high school coach, he's not ready to coach in the NFL. I just don't agree with that. I think good teachers are good teachers are good teachers."
Gerald Alexander, Austin Clark and Lemuel Jeanpierre are relatively fresh faces in the industry. If the reputation of these three are any indication, they too will have an opportunity to round out their skill sets and climb the coaching ladder.
Alexander, the most seasoned of the triumvirate, recently earned immense praise from a former player.
"He's the best coach I ever had," former Cal safety Ashtyn Davis said. "He's very driven, like me, to be the best that he can be. He was taking trips in the offseason to visit NFL teams to get nuggets from anyone he can, and to get better. I can definitely relate to that as a player. Someone who's trying to improve all the time. It's refreshing to have a coach that's doing the same thing and not just set in their systems and set in their ways."
Austin Clark is similarly loved by his players. A five-star transfer from USC, Illinois' pass rusher Oluwole Betiku Jr. found solace in Clark's ability to explain his expectations for his players. Clark will pause the film reviews to explain why a play is designed a specific way and how Betiku's contributions fit within in the scheme.
After a seven-year career with the Seahawks and Raiders, Lemuel Jeanpierre traded in his cleats for a whistle. His most recent stop in Oakland earned the rookie offensive line coach praise from an undrafted rookie who was thrust into the lineup due to an injury to All-Pro Rodney Hudson. Andre James credited the "thousands and thousands of [practice] reps" working with Jeanpierre on footwork and body weight to block interior rusher.