Davon Godchaux clearly has come a long way since the first time he met defensive coordinator Patrick Graham.
In his weekly meeting with reporters Tuesday, Graham discussed his initial meeting with the third-year defensive tackle and also made clear the respect he has for him.
"I remember the first time I met him in the cafeteria," Graham said, "He was talking about his stance and how it was going to be different and all that stuff like that. And I remember I said, 'NO, we're not doing that.'
"But to his credit … I really enjoy being around him and coaching him."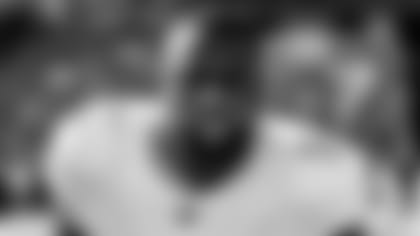 The 2017 fifth-round pick from LSU has become a leader on the Dolphins defense. He leads all Dolphins defensive linemen in tackles with 22 and his 11 tackles in the run game are tied for 10th in the entire NFL among defensive tackles.
But it's his work ethic and the example he sets that really has caught Graham's attention.
"He's worked his butt off to improve and do the things we're asking," Graham said. "He comes in every day, he goes to work. He's in good shape. He's playing with better pad level. He's playing with his hands in front of his eyes. He's playing violent with his lock-out and shed and getting rid of blockers. I couldn't be more pleased with him. Obviously he still has stuff he can improve upon and we're working on that, but in terms of him as a worker, along with some of the other guys on the defense, I've been pleased with that."