Saturday's edition of the annual Miami Dolphins Cancer Challenge set a new standard in its 10th year of operation. With a record 6,000 participants – spearheaded by 250 cancer survivors – the event has already generated in excess of $32.5 million dollars over the past 10 years for research at Sylvester Comprehensive Cancer Center, a part of UHealth – the University of Miami Health System.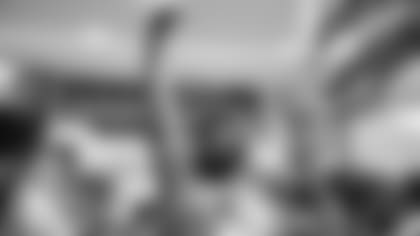 That $32.5 million figure doesn't include this year's total, as donations are still being tabulated.
John Jenkins' size provided two advantages: one to himself, and one to the rest of the pack. 
"I've got big tree trunks as legs," said the defensive lineman. "And actually, I helped out a lot of people because they [were] drafting behind me because I'm so big."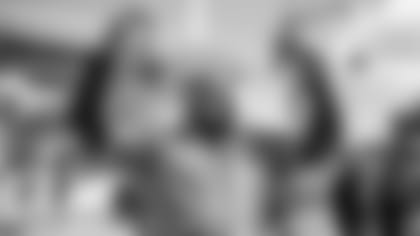 That level of teamwork was the ethos of the day.
"Raising money, raising awareness for cancer, that's a big deal," Jenkins said. "The fact that people are out here enjoying it, you just don't know what's going on in their lives behind closed doors, but they're here enjoying themselves and trying to bring awareness and attention to cancer. It means a lot for me to be a part of that."
Raekwon McMillan, a DCC board member, noticed the growth of the event.
"There's a lot more people out here," the linebacker said. "[There's] more buzz about it throughout the city. A lot of people are talking about it. Riding with some of the survivors and seeing some of the faces out there, I [saw] some of the living proof. It's living proof that they battled cancer, they came through it. The fight still goes on, so any way possible that I can use my name and my platform to help to build awareness about cancer, I'll do it."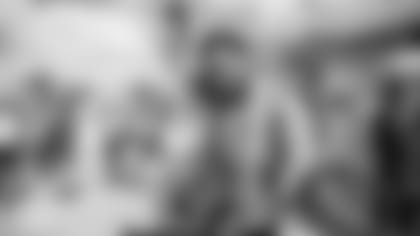 McMillan believes the Dolphins' commitment to success on and off the field -- paired with the finish to the 2019 season -- signals a bright future in Miami.
"Everybody in our organization, they invest in us as players and as men," said McMillan. "On the field they invest in us [by] building the facilities, making sure we're good physically. And off the field too with the business combine, making sure we're good mentally."
The DCC is the largest event fundraiser in the NFL, and 100 percent of the participant-raised proceeds are donated to innovative cancer research at Sylvester. For more information visit www.DolphinsCancerChallenge.com.