Evan Boehm will be seeing an old friend Sunday at Buffalo, and he just might be back at an old position when the Dolphins face the Bills at New Era Field.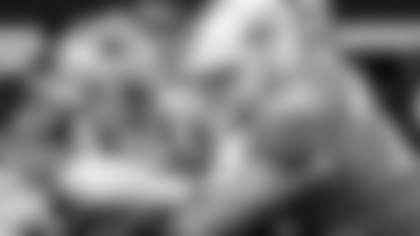 The four-year veteran likely will start at center against Buffalo after starting the past two games at right guard. He'll be filling in for Daniel Kilgore, who sustained a knee injury on the Dolphins touchdown that preceded their two-point conversion attempt in the 17-16 loss against the Washington Redskins.
Center is the position Boehm played at the University of Missouri, the position where he was selected in the fourth round of the 2016 NFL draft by the Arizona Cardinals, and the position where he started four games for the Indianapolis Colts last season.
"I feel comfortable there (at center)," Boehm said. "Now, it's just getting the guys in the right spot to make sure we're successful on every down."
Boehm's versatility has been evident from the time he entered the NFL because he started games at guard in his first two seasons with the Cardinals.
That versatility is one of the things the Dolphins liked when they acquired him Aug. 31 in a trade with the Colts.
Boehm said he actually felt more comfortable at center when he arrived in South Florida.
"Playing guard these last 5-6 weeeks I've been here, mixed in with a little center, I've gotten a lot more comfortable at guard than where I was at," he said. "But they're right there with each other. Wherever I can go in and try to help this team win football games, that's where I want to be."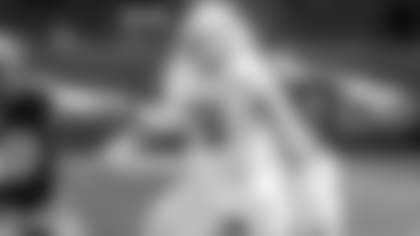 As fate would have it, Boehm's first start at center with the Dolphins will come on the day the opposing center is his old Mizzou buddy Mitch Morse.
The two started together on the Mizzou offensive line for three seasons (2012-14) before Morse became a second-round pick of the Kansas City Chiefs in 2015.
"He's a great dude," Boehm said. "We called him 'dad' on the offensive line at Missouri just because he's that one chill, always-doing-it-right type of guy."
Now, the Dolphins are hoping Boehm will do it right while he's filling in at center.
Head Coach Brian Flores is confident Boehm is up to the task.
"He's smart, he's tough, he's pretty dependable," Flores said. "I like Evan a lot."