Head Coach Brian Flores spoke to the media before practice at the Baptist Health Training Facility at Nova Southeastern University on Wednesday. Here were some comments that stood out, along with some perspective:
"Those guys have played well. Some of the upside there is just the communication from those guys and understanding the corner position."
— Bobby McCain and Eric Rowe both began their NFL careers at cornerback but now line up as the Dolphins' starting safeties. McCain and Rowe both have been a good job for a Dolphins defense that has shown great improvement in recent weeks.
"He gets reps every week. He's done a good job in practice. He's taken every snap (as backup) and taken them very seriously."
— Quarterback Josh Rosen continues to work diligently in practice to keep improving and has been showing steady progress, particularly in terms of getting the ball out in a quicker fashion.
"John has brought energy, enthusiasm. He's one of those unsung players nobody talks about. He does a lot of the dirty work."
— Defensive lineman John Jenkins has made a clear impact for the Dolphins since joining the team Sept. 2. The veteran might not show up all that much on the stat sheet, but his contributions clearly make the linebackers' jobs easier and he's also brought a good energy to the defense.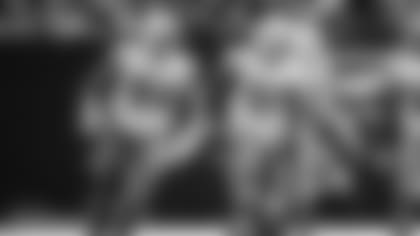 "I think he's really starting to pick it up the last few games."
— Defensive end Charles Harris is another player who has made clear strides over the past few weeks, and Flores explained that his responsibilities extend beyond merely rushing the passer. As is the case with everything on defense, the idea is to look at Harris' contributions beyond just statistics.