Here were some of the postgame comments that stood out after the Dolphins' 16-13 victory against the New Orleans Saints in the fourth preseason game, along with some perspective:
"I like our quarterback room. Hopefully we continue to grow and build as a unit and it transcends over to the entire team."
— Head Coach Brian Flores said after the game against New Orleans that he feels good about all three quarterbacks on the roster — Ryan Fitzpatrick, Josh Rosen and Jake Rudock. He made those comments after announcing the decision to go with Fitzpatrick as the starter against the Baltimore Ravens in the regular season opener.
"I am always confident in who I am and what I am as a player. This is where I wanted to be, and where I worked to get."
— Quarterback Ryan Fitzpatrick says he still enjoys football as much as he ever has as he prepares to enter his 15th NFL season. Fitzpatrick says his confidence sometimes ends up as a detriment, but more often than not it serves him well.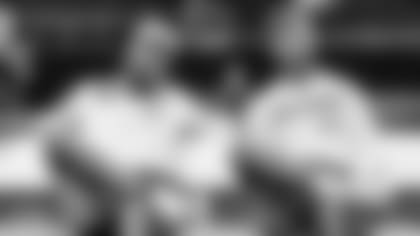 "We're teammates, we're Dolphins, and I'm rooting for him. A rising tide rises all ships. Our quarterback room has a lot of good talent and it's making me better as well."
— Quarterback Josh Rosen naturally was disappointed in not being the starter for the regular season opener, but he said all the right things after the preseason game at New Orleans. His focus at this point will continue to be on making himself as good a quarterback as possible, while at the same time remaining a good teammate and supportive of Ryan Fitzpatrick.
"We spend a lot of time together. We try to build that chemistry, even with the safeties and everything. We're all working together and they're the guys I want to go to war with."
— Cornerback Xavien Howard likes what he sees in the Dolphins secondary. Howard is the unquestioned leader of that group, but there is a lot of talent in that unit.