Jesse Davis has played a lot of different roles for the Dolphins since joining the team in 2016, and he's prepared to play another new one if necessary — opening-day starting left tackle.
The Dolphins have an opening for that position after the trade with the Houston Texans involving projected starter Laremy Tunsil, and Davis is among the options available to Head Coach Brian Flores and his staff.
"We'll see how that shakes out at the end of the week here," Davis said after practice Monday. "So far no real news on who that'll be. I think I'll probably get reps at it, more reps at it. We'll see what happens."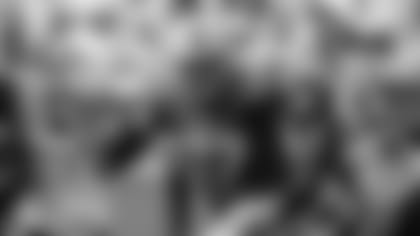 Another option for the Dolphins would be newcomer Julien Davenport, who was acquired in the trade with Houston and started 13 games at left tackle for the Texans in 2018.
Davis played every offensive snap at right guard for the Dolphins in 2018, but he also started games at left guard and right tackle in 2017.
He even got some action at left tackle when he filled in for an injured Tunsil during a game against the New York Jets in 2017.
Davis began training camp this summer lining up at right guard before moving to right tackle during the first week.
"It'll be hard to transition into in one week or so, but we've got a good job to do and we all have to do it no matter who's up there and who's not," Davis said. "You've got to get reps at it. Getting a game rep at it is more quality than getting practice reps at it.
"If it happens, the move happens. Would it surprise me? I feel like most of my career now I've been playing left and right. I've been at right for a year, now it's kind of like a different transition (than it was). Moving forward, keep practicing at it, see what happens."