Head Coach Brian Flores has made very clear this summer that special teams contributions are very important to him, and Chris Lammons appears to have received the message loud and clear.
One of several young players trying to land a spot on the roster, Lammons has made his presence felt in the kicking game in the preseason — perhaps more than anyone else.
Lammons had two big hits in the 22-7 victory against the Jacksonville Jaguars, including one that temporarily produced a Dolphins touchdown — until the ruling was reversed by instant replay.
Those are the kinds of plays that can help Lammons get noticed and accomplish his childhood dream of playing for the Dolphins.
Lammons, whose hometown is Lauderhill and who played at Plantation High near the Dolphins' training facility, actually was a member of the Dolphins for the final five weeks of the 2018 season — albeit on the practice squad.
Lammons was re-signed to a futures contract shortly after the end of the 2018 regular season and set his sights on trying to earn a roster spot, knowing full well the challenges of trying to do so as someone who entered the league as a rookie free agent.
"I'm an undrafted free agent, I already know that I have to work twice as hard as everybody else and just out-hustle everybody," Lammons said. "That's what I came in with my mind-set."
Lammons said after the game against Jacksonville his two tackles were just that — the product of sheer hustle.
On the second play, Lammons made contact with kickoff returner DJ Chark after Chark lost his footing. The ball came loose, was recovered and returned for a touchdown by Dolphins running back Mark Walton, but the play was overturned after review.
Still, it was the kind of play that leaves an impression on coaches.
Just like watching Dolphins games as a youngster left an impression on Lammons.
"When I was little, I've been to two games and I came to a practice when Ricky Williams was here," Lammons said. "I loved it, just seeing those guys out there practicing. I just loved it."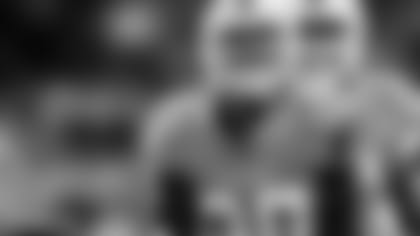 Lammons said he didn't have a favorite player growing up, that he just "loved the team overall."
He got his first taste of playing for his hometown team last year after going undrafted, getting waived by Atlanta, signing with New Orleans' practice squad and then getting released by the Saints.
The five weeks with the Dolphins provided valuable experience.
"It was big coming in as a rookie, just learning from the older guys," Lammons said. "It made it real easy."
Lammons said what he did during those five weeks was watch, learn and play his "tail off." It's the same approach this year, one that he hopes will help him fulfill a dream.