Eric Rowe got a lot of action against the Jacksonville Jaguars on Thursday night, which is what anyone lining up as the cornerback opposite Xavien Howard can expect.
There was some good and bad for Rowe on this night, the highlight being the Dolphins' first interception of the preseason and the biggest negative being a defensive pass interference penalty, but Rowe was ready to be challenged.
He's been ready since he signed with the Dolphins in the offseason in the hopes of reviving his NFL career, which has been derailed by groin problems the past two seasons.
"It's a huge opportunity, especially me coming off IR last year, dealing with my groin issues the past two years," said Rowe, who signed with the Dolphins as an unrestricted free agent in March. "Me just to get another chance to play kind of up to my potential, I don't take it lightly. Really just to get the chance to start, it could be here or anywhere, I'm just going to take advantage of it."
Rowe indeed appears to be the choice to start opposite Howard, which clearly was one of the Dolphins' biggest questions heading into training camp.
After missing the preseason opener against the Atlanta Falcons because of a minor injury, Rowe started against both the Tampa Bay Buccaneers and Jacksonville.
Rowe tied with four Dolphins players for most defensive snaps against Jacksonville with 41, the same number that Howard played.
Rowe finished the game with five tackles with the one interception, two passes defensed and the pass interference penalty.
"He did have the PI (pass interference)," Head Coach Brian Flores said after the game. "We want him to turn and look at that situation. It's something we harp on in practice and talk about constantly. I would have liked him to make that, just turn and look and not get the PI (pass interference) penalty. He came back and made an interception, which is good, but that's kind of the ebbs and flows of the game.
"What he does a good job of is never getting too high, never getting too low, staying right, staying even. But I would have liked to see him turn and look for that ball. There was another one to start the second half that I think he could have turned and looked and made a play on that one as well. But, hey, it's a learning experience. He'll probably get tested on that moving forward and hopefully he learns from it."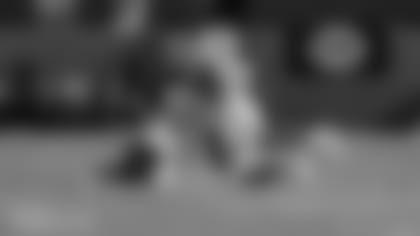 Rowe's interception came on the first play of the second quarter when the Dolphins got pressure on Jacksonville quarterback Nick Foles and he threw a floater to the right side. Rowe dove for the low pass in front of intended receiver Dede Westbrook to make the pick.
The pick set up the first of three Jason Sanders field goals on the night.
"Preseason or not, it was against the 1's," Rowe said. "It always boosts your confidence. I think it was against Foles, obviously great quarterback. Westbrook, (Keelan) Cole out there. Those are good NFL receivers. To get a pick against them feels great.
"Honestly I forgot about the DPI. It did take a couple of plays for me because I was still mad about it. I feel like I turned and looked, but after that I forgot about it. Just gotta keep playing. Like Flo just always tells us, it's all about the next play, so you've got to get over it and kind of just reset your mind."
Rowe — full name Nelson Eric Rowe Jr. — joined the Dolphins after spending the past three seasons with the New England Patriots, who acquired him from the Philadelphia Eagles in a 2016 trade.
Rowe arrived with 37 career games and 17 starts, along with two career interceptions.
But the past two seasons featured those nagging groin issues. Rowe started the first two games of the 2018 season because he was replaced in the starting lineup and then he was placed on injured reserve in October.
Rowe was one of two former New England defensive backs signed in the offseason, the other being former Patriots practice squad cornerback Jomal Wiltz.
"I think they're both tough and smart," Flores said before the Jacksonville game. "I think they both play disciplined football. I think they work hard and they tackle. They're pretty good cover guys. Again, I think they're versatile. They can play multiple positions, and again, they have familiarity with how we do things, and I think that's helped some of the other guys."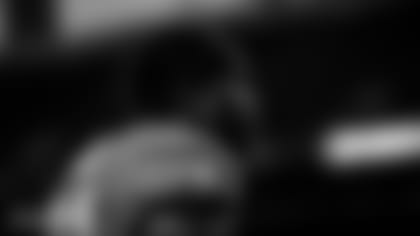 Ironically, Rowe and the Dolphins intersected before they signed him.
In the 2015 draft, the Eagles selected Rowe after moving up in the second round in a trade with the Dolphins.
When he was sent to New England, Philadelphia acquired a fourth-round pick that eventually ended up being used by the Dolphins to select Kalen Ballage.
This time, the connection is direct.
Rowe should be an important player for the Dolphins defense in 2019 because opponents don't figure to spend a whole lot of time trying their luck throwing at Howard.
Rowe is undaunted by the challenge. If anything, he welcomes the challenge.
"I mean, it's not the first time I've played opposite of a great corner," Rowe said. "I think my second year it was Malcom Butler, third year it was Stephon Gilmore, now it's 'X.' I look at it as, all right, well, quarterbacks are not going to really want to throw their way, come my way and bring it to me and I want to take advantage of every opportunity I can get."