TAMPA — Rookie wide receiver Preston Williams continues to make an impression in his first NFL training camp.
One day after a one-on-one move that went viral, Williams added something new to his repertoire when he was used as a punt returner for the first time in training camp.
He rotated with fellow rookie wide receiver Trenton Irwin during a special teams period in the practice with the Tampa Bay Buccaneers.
Williams also got work with the first-team offense for a second consecutive day Wednesday, though Head Coach Brian Flores cautioned Tuesday against jumping to conclusions.
There is no denying, however, that Williams has become a big hit with Dolphins fans on social media as well as among some who cover the team on a regular basis.
"I love the fans," Williams said after practice Wednesday. "They come to support us every day. I want to continue to make plays."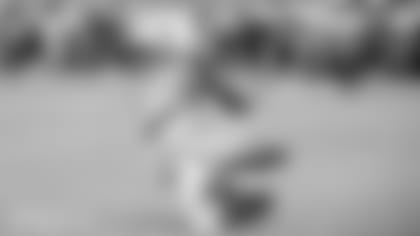 There perhaps has been no better play — at least not as highlight worthy — as his one-on-one rep in a one-on-one drill Tuesday.
He avoided a jam at the line of scrimmage by cornerback Mazzi Williams, quickly got behind him, then made a hard move inside before cutting back outside and leaving Williams in his wake a second time.
He completed the play by catching the pass from Josh Rosen in the end zone.
The video clip of the play on the Dolphins' Twitter account was up to almost 500,000 views by 2 p.m. on Wednesday.
"Coach tells us to get our eyes up and watch for the quick jam," Williams said. "I saw him change his stance for the quick jam. Ended up beating him to the inside and gave him a double move at the top of the route."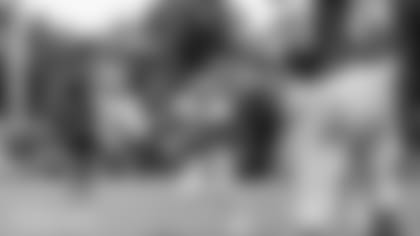 Some of those Dolphins fans on social media aren't even talking about Williams making the 53-man roster anymore, but rather on whether he can earn a starting job as a rookie.
Williams, who went undrafted out of Colorado State, is taking things one at a time.
"I just come to work every day," Williams said. "The main focus is making the team. But I want to be a better receiver, too. I'm trying to utilize everyone around me."