TAMPA — The Dolphins' quarterback competition continued in full force when the team practiced with the Tampa Bay Buccaneers on Tuesday, but it's clear Ryan Fitzpatrick and Josh Rosen are first and foremost teammates.
Rosen, in fact, offered a great compliment to his older teammate when he addressed the media at the AdventHealth Training Center in Tampa.
"He's been unbelievably helpful," Rosen said. "He's probably one of the best mentors I've had in the sport. He's been an unbelievable teammate and very selfless in helping me so much. It's pretty impressive how he can walk up to the line and see it, know what coverage, everything they're trying to do. And I'm just trying to get to that level.
"I think I have a special skill set that when I put those two together, it could be special. But it's going to be a long road. A lot of film. A lot of studying. I'm indebted to Fitz in how selfless he's being."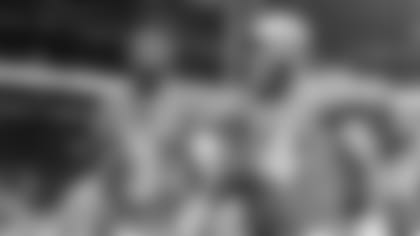 For his part, Fitzpatrick is just trying to be a good teammate, though he makes it clear his focus is doing his job to the best of his ability.
"I am focused on making sure, whether it's the way I'm working in, before or after practice, when we're watching film, I'm focused on being the best quarterback I can be," Fitzpatrick said. "Certainly very open to questions. I always try to throw my two cents in, whether they want to hear it or not. I just think in playing this game for as long as I have, there are so many good things that happen and leave scars and mistakes that you've made, that you don't want other people to make. And so I just try to share all those experiences with them. And they've been real good as far as being receptive and asking questions. I'm an open book. I'm here to compete. And play football. And have fun."
Fitzpatrick started the preseason opener against the Atlanta Falcons last Thursday and played two series before Rosen took over and played into early in the fourth quarter.
Both players got reps with the first-team offense in team drills Tuesday, and Head Coach Brian Flores mentioned again after practice his belief that too much is being made of who works with what group at this stage.
Flores said the plan as of Tuesday was for Fitzpatrick to start the preseason game against the Buccaneers at Raymond James Stadium on Friday.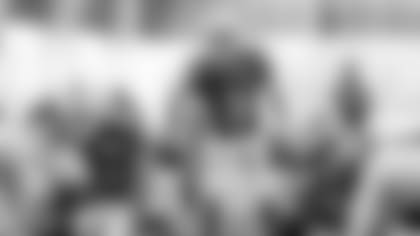 "That's something we're talking about," Flores said. "Right now, yes, that's the thought process. But that could change right after we walk out of here. That's a fluid situation there. I think both guys are doing well. Yeah, it's fluid. That's something that's in discussion now and we'll make that choice here next couple of days."
Rosen said he liked getting the opportunity to work with the first-team offense in the practice with the Buccaneers, though the bigger focus at this time of training camp is focusing on the little details.
"Any rep as far as in training camp a lot of what we do as a quarterback, and it involves a bunch of things, but a lot of it is assignment-based," Rosen said. "So whether it's 1's, 2's or 3's it's, did we execute the right assignment given the set of circumstances? So, yeah, it's good, but I'm just trying to regardless not think of this as too big or little of a deal because if I'm repping with the 2's or 3's you don't want it to be any kind of letdown. So I'm just trying to stay sort of consistent, same kind of attitude through it all and execute each play individually."
Rosen was part of the offensive highlight of practice Tuesday when he connected with a long pass to wide receiver DeVante Parker down the left sideline. Fitzpatrick also had his moments, and both had their issues at times.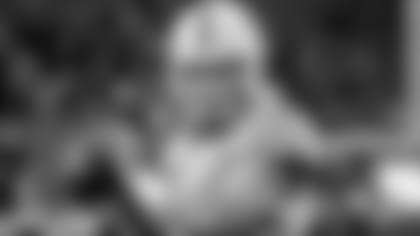 In short, it was a typical practice for two quarterbacks fighting for the same role.
Fitzpatrick says his focus will remain the same regardless of the ups and downs that inevitably come with his kind of battle.
"I'm the same guy every day, whether it's on the practice field, in the meeting rooms or in the game," Fitzpatrick said. "I'm going to try to bring steadiness and excitement. But for me in a competition you focus on what I can control. What I can control is me. That's how I look at these things. I know what I'm capable of, when I perform at a high level, and being able to reach that and consistently reach that, is something that I'll just continue to strive for. I think as a whole, when you bring in a new coaching staff and a new system everybody is learning, now stuff starts to jell a little better. And people start to get a little bit more continuity."